18-year-old Austin currently spends his nights at the Preble Street Joe Kreisler Teen Shelter or outside on the streets. "I was emancipated at 16 to get away from my family. I lived with friends for about a year and a half. When I turned 18, their parents were like 'Ok, time to be an adult, shoo off now!' So, then I became homeless." Youth and young adults experience homelessness for a wide variety of factors, including poverty, lack of affordable housing, family instability, becoming victims of human trafficking, struggles with mental health and substance use disorders, running away from violent or abusive situations, or fleeing their countries of origin.
We have a responsibility to work together to protect the youth in our community. For most of 2022, more youth than ever before have been staying in the Joe Kreisler Teen Shelter (JKTS), with all beds often full. As of September 30, 168 youth have stayed at the shelter for a total of 5,477 bed nights. That's 5,477 times that a young person slept in a warm, safe bed instead of on the street.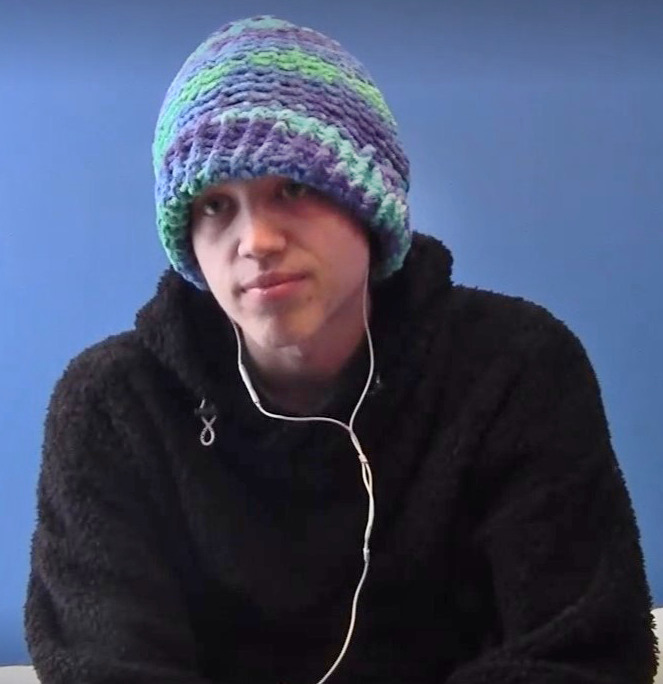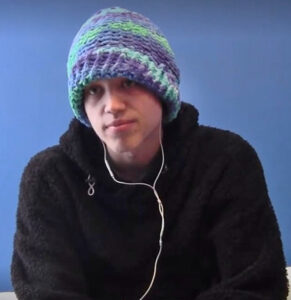 Austin (pictured on the right) is collaborating with a caseworker at the Preble Street Teen Center to work toward his goals of steady employment and a home. "I want a house and a good, sustainable job where I can make enough money to not only support myself, but hopefully a family someday as well. When I have children, I want them to grow up in a way I didn't. I would never want to see anyone else my age or even younger experience homelessness, so I would work my hardest to make sure that couldn't happen to my family."
Youth and young adults experiencing homelessness not only lose their homes, but often also lose their community, friends, family, and any sense of stability, predictability, and safety in their lives. To ensure youth homelessness is rare, brief, and non-recurring, Preble Street Teen Services has expanded its programming to include outreach and housing support in several counties across the state. These programs utilize a low-barrier Housing First approach without income, work, sobriety, or other factors preconditions for program eligibility.


Preble Street Teen Housing programs consist of a Transitional Living Program, Transitional Housing, and Rapid Re-Housing. Intensive supportive services and case management are provided as youth learn the life skills needed to live independently in an apartment or home. On the outreach side, the new Mobile Diversion and Navigation team provides intensive, short-term casework services to rapidly resolve episodes of homelessness and help youth remain in their community of choice, while connecting to critical resources determined by each young person's needs.
To break the cycle of homelessness, youth and young adults need an integrated system of care and safety. We are proud to walk alongside these young people and support them as they reach towards their goals of stability, safety, and independence. Every step counts.
Read more from the Winter 2022/23 Curbside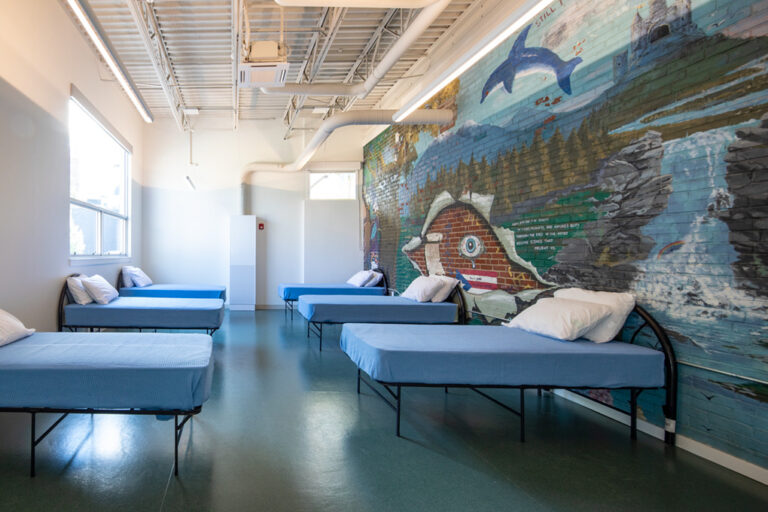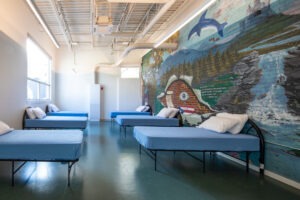 For anyone paying attention over these last few years, it's become abundantly clear that emergency shelters for people experiencing homelessness are an important part of the public health infrastructure. Shelters didn't close during the pandemic. Shelter staff and our partners in the healthcare industry did not work remotely. We stayed open, and, in many cases,
Read More »