​Preble Street unequivocally condemns racism, white supremacy, sexism, ableism, and all hateful actions or words wherever they may occur – whether in our offices or shelters, in the communities we work in, or elsewhere in the world. Our mission calls on us to 'empower people experiencing problems with homelessness, housing, hunger, and poverty' and to do that we must acknowledge and fight against the many ways that racism, white supremacy culture, and discrimination are embedded in all systems of our society. 
Preble Street is committed to race equity and inclusion for all. We believe in our approach of combining social work services with public policy advocacy and education, working relentlessly for social and economic justice. Preble Street faces many challenges to create a more inclusive environment internally and externally and we know that we have a lot of work to do. But we are invested in the hard systemic work that it will take to ensure a more equitable and inclusive future.  
We seek to create and maintain an inclusive, safe, respectful, and welcoming environment for all people. From shelters to offices, from the streets to healthcare clinics, everyone deserves dignity, equitable treatment, and respect for who they are. With the shared commitment of the entire staff, we can make progress to a more equitable workplace and world.  
Preble Street is on an ongoing journey to become an anti-racist organization. We do this critical work informed by — and in partnership with — the people we serve. 
Preble Street has worked on diversity, equity, and inclusion in our programs and workplace for decades, but like so many other organizations, George Floyd's murder in 2020 and the nationwide anti-racism protests galvanized us to center race equity in our work. 170 staff and board members attended 20 hours of training on race equity in the summer of 2021 and our Race Equity Committee, which was established in 2018, stepped up efforts to focus on staff, client, and community impacts. Through advocacy efforts, Preble Street is also working to address structural racism and the continued impact of a White Supremacy culture. 
At Preble Street, we see firsthand the impacts of structural inequality and discriminatory policies. A 2020 calculation of people accessing services in ten Preble Street programs showed that 22% are BIPOC (Black, Indigenous, or People of Color) – more than three times the percentage of BIPOC in Maine. 
The entire agency – staff, management, Homeless Voices for Justice (HVJ) advocates, interns, and board members – is working to strengthen our commitment to racial equity and put new practices into action. These are ongoing, long-term efforts that we know will require sustained engagement and a multi-dimensional approach. But we know we can do better, and we will. 
Preble Street is proud to provide safe spaces for people – including staff, community partners, and clients – who are part of the LGBTQIA+ community.  
This is true across the entire organization and is critically important for Preble Street Teen Services. Youth who identify as LGBTQIA+ are 120% more likely to experience homelessness than their peers. Our goal is to serve as a safe space for all youth and to foster community inclusion and openness and we are continuously working to strengthen our program supports for LGBTQIA+ youth. 
Our commitment to LBTQIA+ rights goes far beyond our Teen Services programs. In 2010, Preble Street was proud to stand up and fight for marriage equality, even when that meant losing access to critical program funding. Preble Street continues to advocate for equality and access for all in housing, shelter, and services. 
Internally, we continually examine our policies, practices, and benefits to ensure that our workplace is inclusive. Staff and management are offered training and resources designed to promote understanding and integration of gender and sexual diversity; on using inclusive language when interacting with clients, fellow staff members, volunteers, and other members of the community; and on recognizing different forms of oppression and discrimination to better serve clients.  
Many of the people who come to Preble Street for services face multiple social injustices and severe racial inequities. The intersectionality of the discrimination and stigma experienced by people of color and LGBTQIA+ individuals who are also experiencing homelessness drives our efforts to create an inclusive community.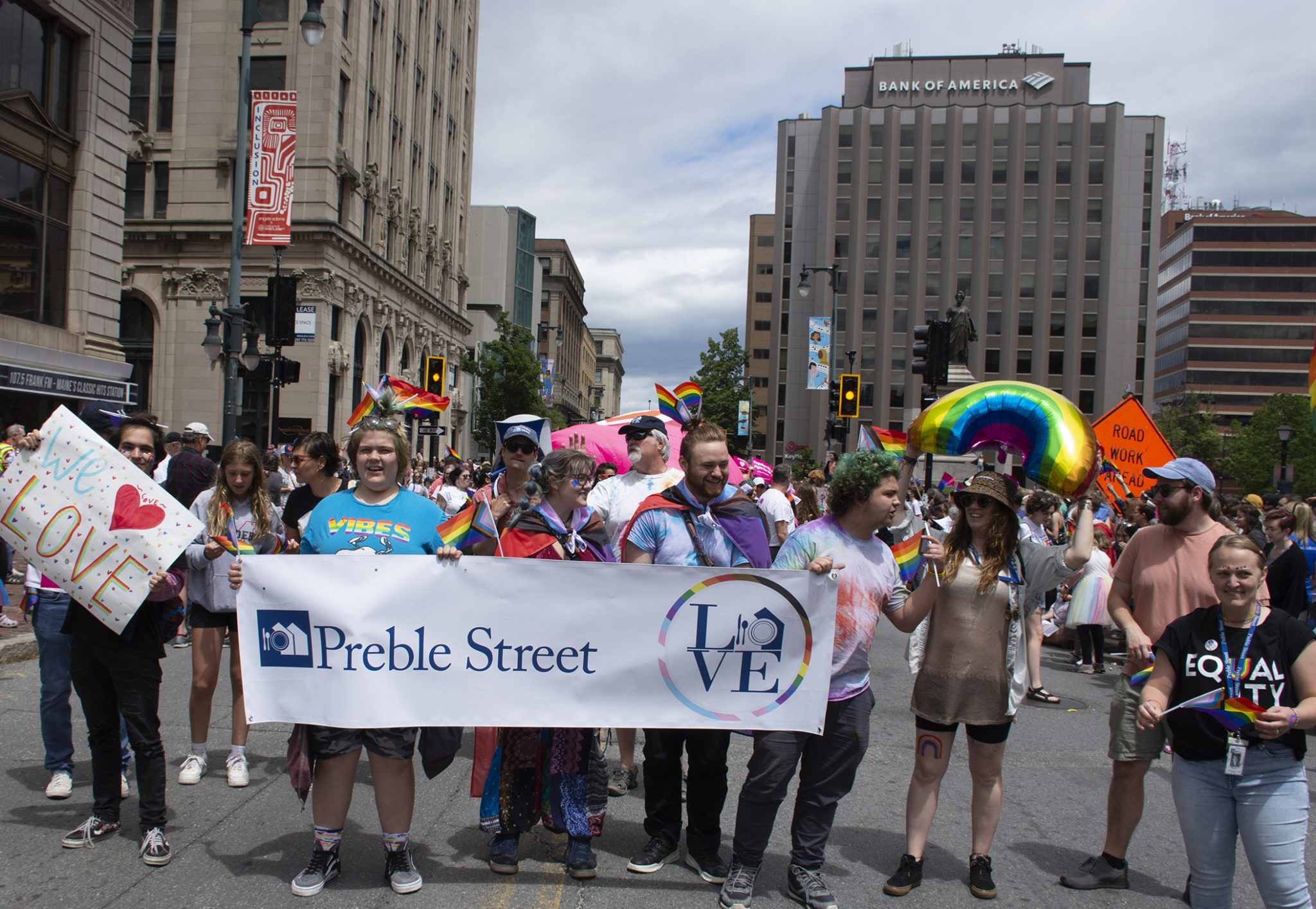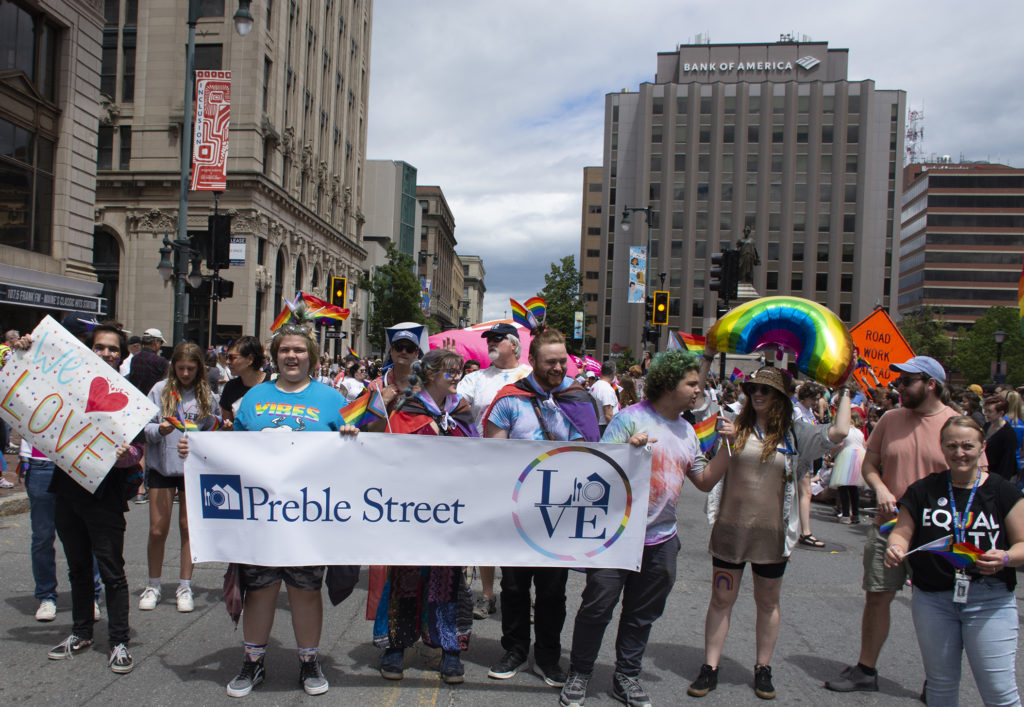 Preble Street is committed to providing a safe and respectful environment for all staff, clients, tenants, interns, advocates, volunteers, guests, and partners. Use of discriminatory and/or derogatory speech towards anyone at Preble Street does not align with our mission, violates our values as an agency, and is not and will not be condoned by Preble Street. 
The intent of the Preble Street Hate Speech policy is to name hate speech as emotional violence and to address its impact on people who receive it, those who witness it, and even those who use it. Preble Street has been clear for decades: hate speech that goes unaddressed creates a negative work environment and contributes to stress for staff and clients. We continue to strengthen our response to incidents of hate speech, to provide tools and skills to all staff to prevent, understand the impact of, and respond effectively to such events, and to support impacted staff when hate speech occurs.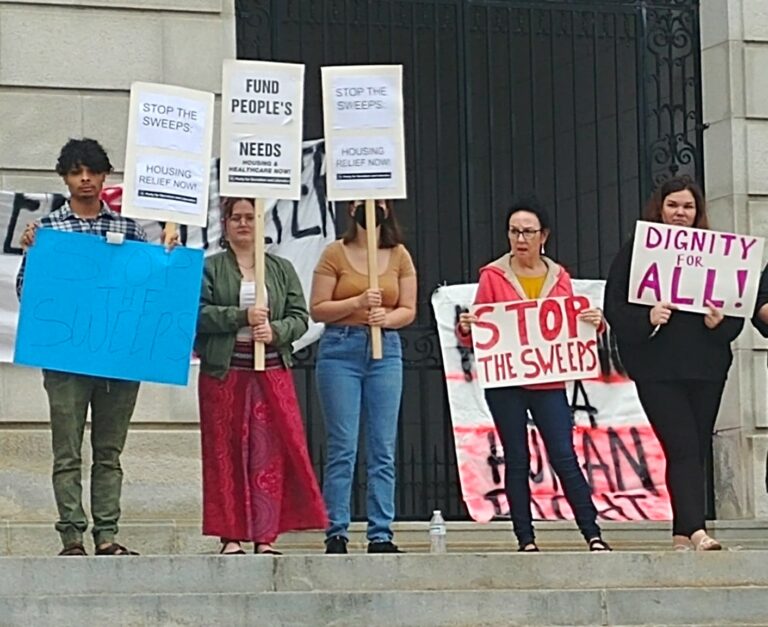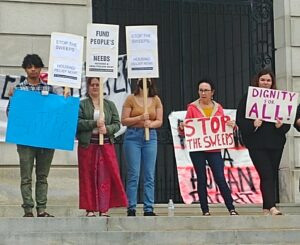 The Portland City Council is taking public comment about encampment sweeps at their meeting this Tuesday, September 26, at 5pm. Please attend and make your voices heard, OR email them before September 25 at 12pm to ensure your comments are included in their packets! Last week, Preble Street shared our recommendations for action steps on how to solve
Read More »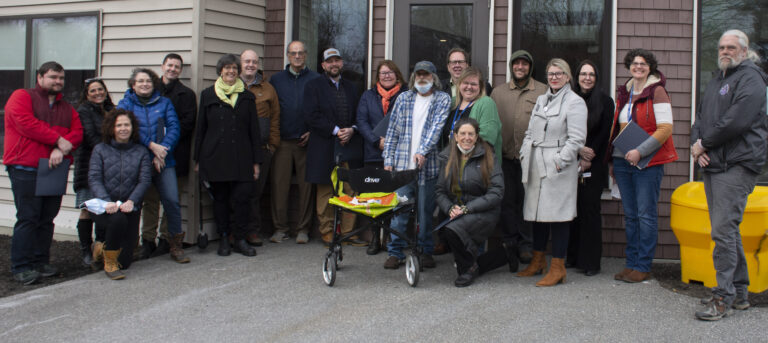 Photo: In March, members of the Joint Housing Committee visited Huston Commons to learn more about Site-based Housing First. Avesta Housing and Preble Street applaud the signing of the budget package by Governor Janet Mills and its inclusion of funding to support the creation of more Site-based Housing First programs across Maine. This funding will
Read More »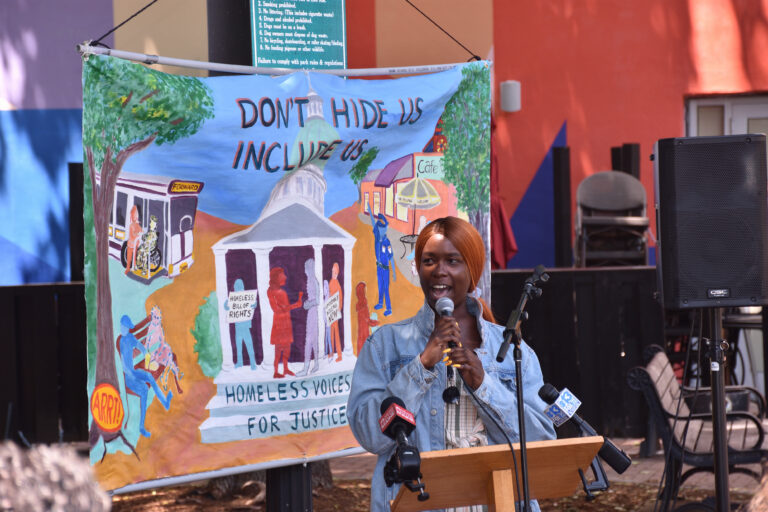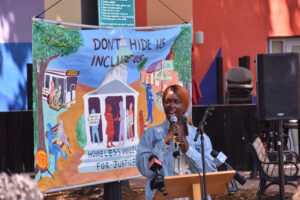 "Please remember that our unhoused community members are humans. They're part of our community and they're our neighbors. They deserve compassion. They deserve safety. They deserve advocacy, and they deserve housing," shared Portland City Councilor Victoria Pelletier at the 2023 Longest Day of Homelessness Sit-in organized by Homeless Voices for Justice. "They deserve resources. They
Read More »