Hunger in Maine has grown substantially since the pandemic began and Preble Street has dramatically increased the number of hot meals we serve and the amount of grocery meals and boxes we provide. Because of this drastic increase in demand for food, Preble Street launched its new Food Security Hub, a sustainable, comprehensive, and collaborative approach dedicated to ending hunger in Maine.
Phase One of this $10-12 million project is underway and Preble Street Food Programs, which operated at 252 Oxford Street in Portland since 1993, relocated to the new Food Security Hub building at 75 Darling Avenue in South Portland in mid-November 2021. The new Preble Street Food Security Hub now operates out of a 30,000 square foot mixed-use office building with a small cafeteria kitchen in South Portland.
The Preble Street Food Security Hub is already increasing food security in Maine, allowing our Food Programs team to make approximately 2,000 nutritious and delicious meals each day in the current space. Once the Food Security Hub is complete, we will be able to create up to 10,000 meals per day.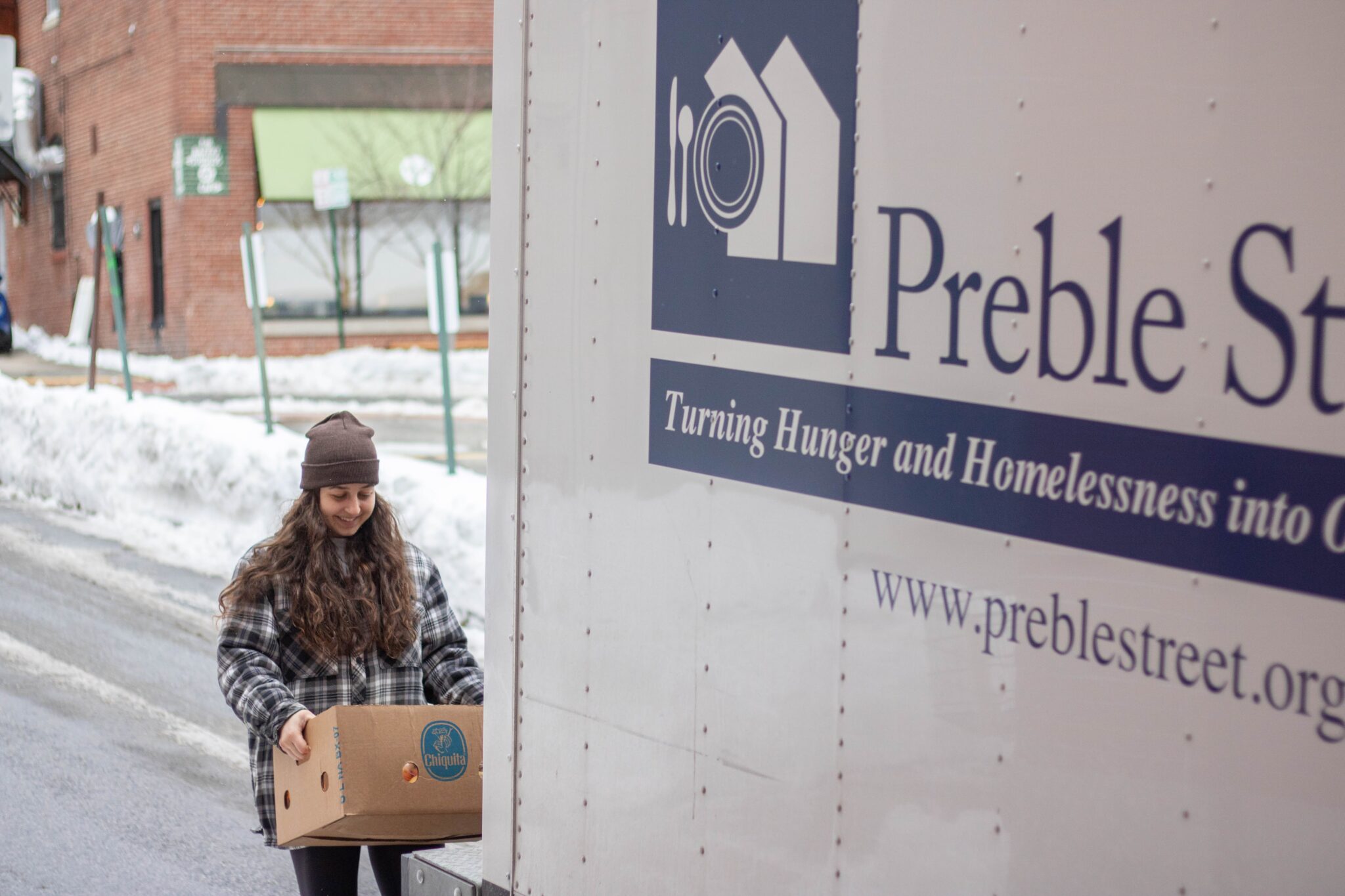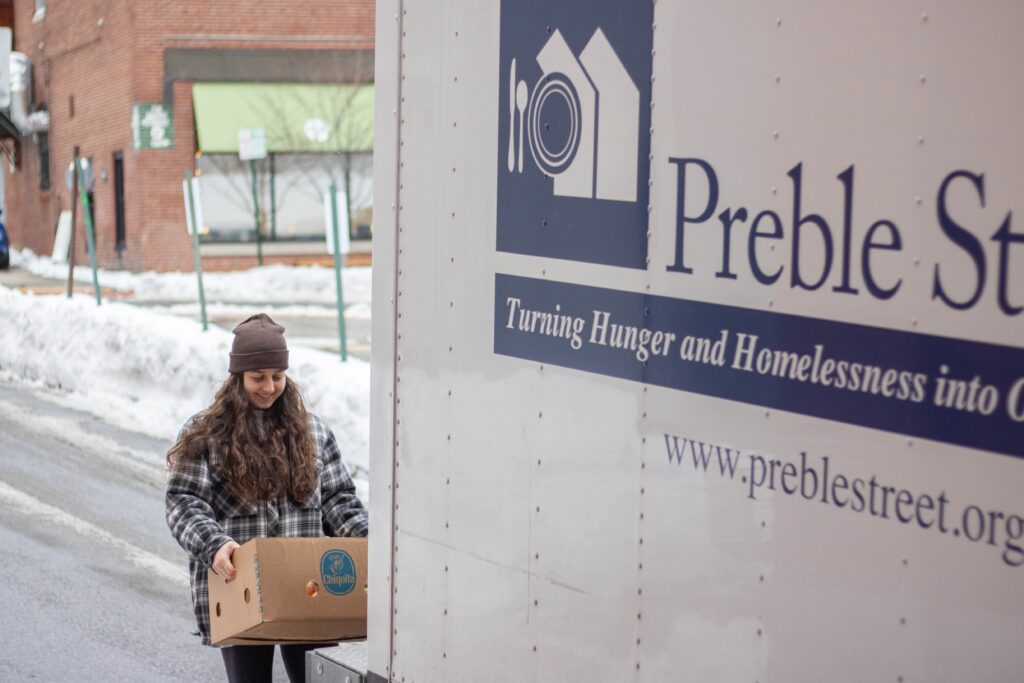 The Food Security Hub is a critical component of Preble Street's low-barrier social work programs. When basic needs are met, employment services, housing, and/or connection to health services become the next step.
Using a production and delivery model to address food insecurity in Maine, the Food Security Hub currently serves 26 towns in southern Maine and prepares 2,000 hot nourishing meals per day distributing them to:
Boys & Girls Club of Southern Maine

YMCA

City of Portland Homeless Services Center

Asylum-seeking families sheltered at the Portland Expo

Elena's Way, Preble Street's new Wellness Shelter

Youth experiencing homelessness

Cumberland and York County hotels that are sheltering families and individuals through APRA, FEMA, or General Assistance

Patients receiving recuperative care at the Congress Street Health Center, a partnership between Greater Portland Health, Preble Street, and Maine Medical Center

Unsheltered individuals throughout the city of Portland and into South Portland and Westbrook through the Preble Street Street Outreach Collaborative and Milestone Home Teams
Our vision is that the Preble Street Food Security Hub will decrease food insecurity in our community, create strong and effective community partnerships, and bolster local agriculture and environmental sustainability.  Employing one central location, multiple organizations can address food access and food justice in creative ways under the same roof. This cohesive effort will build economies of scale and increase awareness of and support for anti-hunger efforts, including culturally appropriate foods—a vital component of combating hunger and a sustainable food system in Maine. 
The Food Security Hub is also well-positioned to play a vital role in emergency preparedness for Maine. For decades, Preble Street has fed people impacted by various emergencies and natural disasters, from the Ice Storm of 1998 to the pandemic, and other events.
By increasing our processing and freezer capacity, when fully realized, the Food Security Hub will have 50,000 frozen, prepared meals on-hand and available for future emergencies. Those meals, in addition to the 10,000 meals that the Food Security Hub will be able to produce daily, will be a critical component of Maine's emergency preparedness operational plans.
Preble Street has received initial funding for this $12 million project from several organizations, including significant support from the John T. Gorman Foundation, which advances and invests in innovative ideas and opportunities that improve the lives of Maine's most vulnerable people. Preble Street is looking to raise an additional $5 million to fully realize the vision for this dynamic and collaborative multi-faceted food preparation, production, and distribution site that will assure adequate nutrition to Maine's most vulnerable people. 
A key partner in this effort is Good Shepherd Food Bank (GSFB), which sources and distributes food to more than 500 community-based organizations working statewide to improve access to nutritious food for Mainers experiencing hunger. Recognizing that a "meals-to-go" model offered not only optimal safety during a public health crisis but also improved client experience, GSFB is eager to support this partnership that fills a critical gap in "to-go" meal options, increases the capacity for culturally appropriate meals, and creates space for partners to collaborate on strategies to end hunger in Maine. 
By expanding our work with GSFB, frozen, prepared, individualized meals prepared by the Food Security Hub will be able to be distributed throughout their network of more than 300 food pantries around the entire state.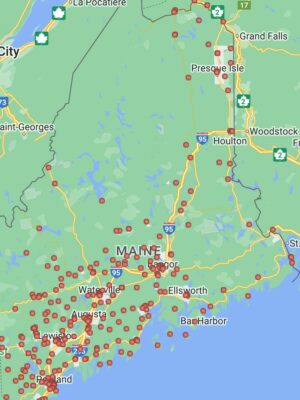 The Hannaford Charitable Foundation, whose mission is to invest in creating and sustaining  healthy communities in their five-state region by providing financial support to nonprofit organizations and programs that focus on improvement of the root causes impacting the quality of life for our customers, associates and neighbors, is also a key supporter of the Food Security Hub.  Hannaford understands that ending hunger in Maine requires new, community-centered resources such as the Food Security Hub, which will not only help connect those at risk of going hungry with easy-to-access meals but also provide a space for people to work together toward ensuring that no one goes without the nutritious food they need.
Another partner, the Cumberland County Food Security Council, initiates and facilitates collaborative action toward a just, resilient, and sustainable food system that ensures equitable access for all people to enough healthy food. CCFSC includes people with the lived experience of poverty, community leaders, and representatives from local food security organizations who are leading the efforts to end hunger in Cumberland County and across Maine.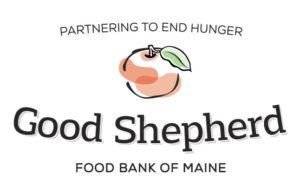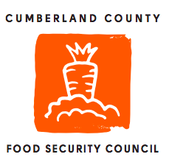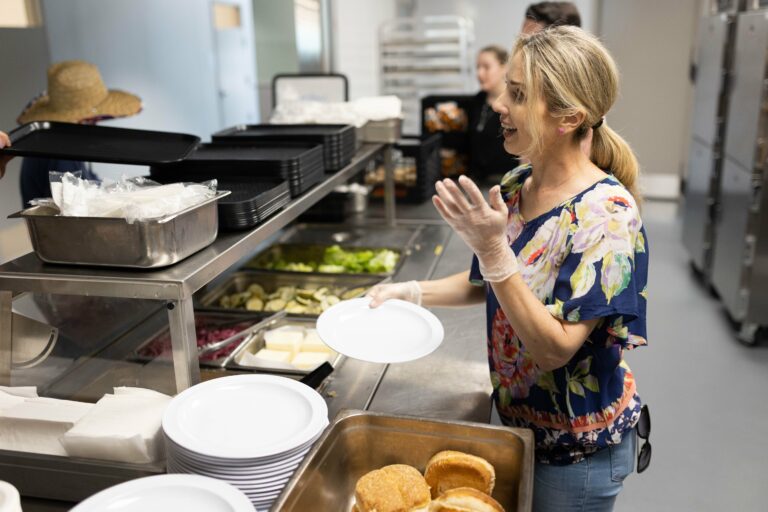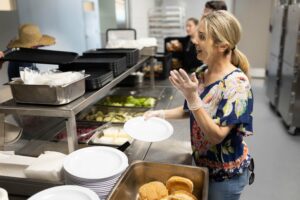 "All in all, it's been wonderful," says Chris Milligan, Preble Street Foodservice Operations Manager, about operating the kitchen at the City of Portland's new Homeless Services Center (HSC). "We've gone through some trial and error as we settle into this new space, and we're at a point where things are running pretty smoothly. Once we
Read More »