It takes many, many hands to accomplish all we do. Without the help and support of volunteers every week, Preble Street could not continue to provide services to our neighbors who depend on us when they are hungry and cold and homeless.
Getting Involved
To get involved or learn more about any of the following opportunities is easy!
Whether you have a few hours once in awhile or once a week; whether you want to come alone or bring your team, office staff, or family; whether you are an early bird or can't pitch in until after work, there are volunteer opportunities for you. We would love to match you with one that fits  your interests and schedule. Click here to learn more about our volunteer expectations.
Most volunteer opportunities involve our very busy commercial kitchens and are not suitable for children. Children must be at least 13 to volunteer if accompanied and supervised by an adult or 15 if unaccompanied. We do encourage families and schools with young children to get involved and have made some suggestions below.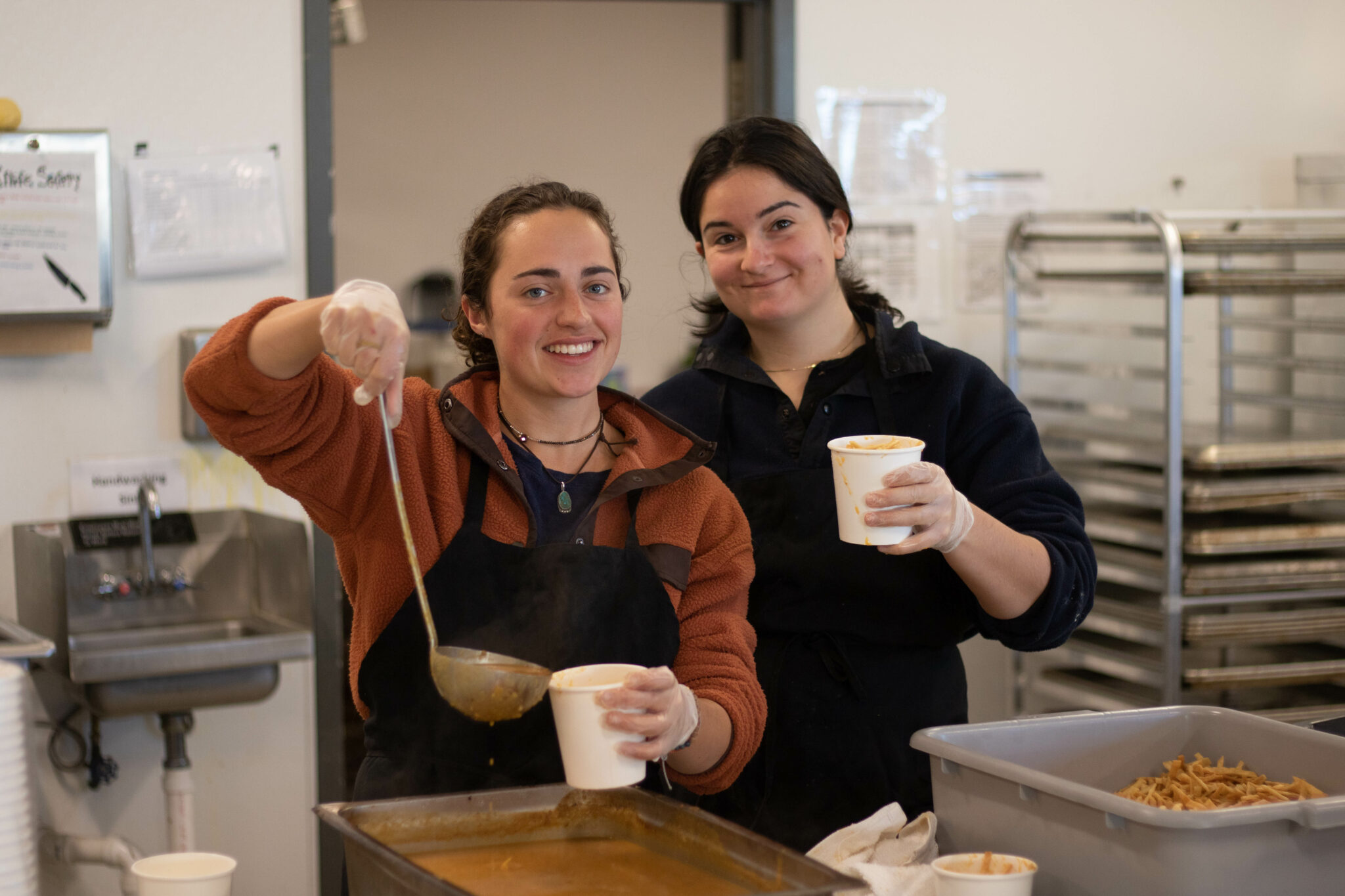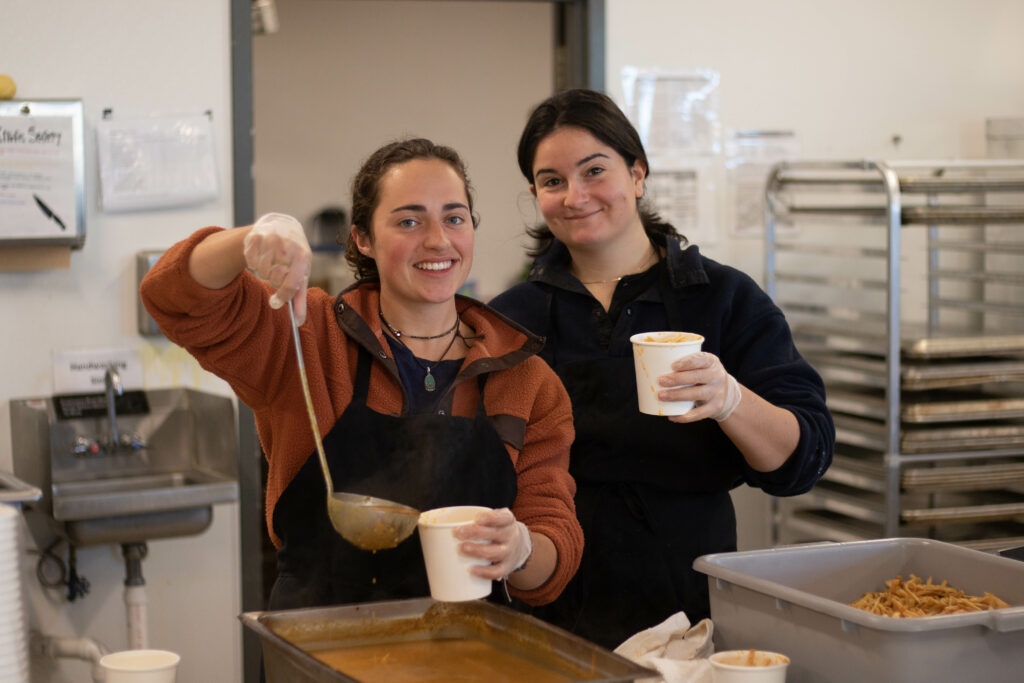 Food Preparation
We need volunteers — ages 13 or older if accompanied by an adult (15 or older if unaccompanied) — to help prepare meals and clean up for three-hour shifts: 7-10am, 10am-1pm, and 2-5pm.
We can also use help with projects, such as:
Deep cleaning the kitchen
Cleaning around our building and the neighborhood
Washing windows
Stocking shelves
Teen Meals
Volunteers serve three meals a day at our Teen Center seven days a week. Volunteers, age 21 and older, help prepare, serve, and clean up for breakfast, 7-10am; lunch, 10:30am-1:30pm; and dinner, 5-7:30pm. 
Florence House Meals
Volunteers serve three meals a day at Florence House seven days a week. Volunteers help prepare, serve, and clean up for breakfast, 7:45-10am; lunch, 10:30am-1:30pm; and dinner, 4-6:30pm. 
Food Pantry
Every Tuesday-Saturday we distribute food to approximately 400 families in need. We need help 8am-12pm sorting fresh food donations. We also need help 1-4pm setting up for distribution, distributing food, and then cleaning up afterward.
Receiving Center
We provide emergency clothing and toiletries to youth and adults in need. Volunteers help accept and sort donations, fold clothes, restock shelves, and keep the Receiving Center clean and organized.

Kids Can Help Too!
There are lots of ways children can help the youth and adults in our communities who are homeless.
Do a food drive, a sock drive, a towel drive, or help collect any of the items on our wish list. 
Clean up around our buildings and the neighborhood.
Help make decorations for our holiday parties or special days throughout the year.
Have a fundraiser: start a contest to see who can save the most nickels, have a lemonade stand… we know that if you use your imagination you can think of more fun ways to raise money! 
Donation Drives
You can help raise awareness of the needs of youth and adults experiencing homelessness and get others involved in food drives, fundraisers, clothing drives, or toiletry drives.
Volunteers can cancel upcoming shifts online at any time. For cancellations within a 24-hour window, please also notify the Preble Street Volunteer Manager at volunteer@preblestreet.org or call 207-775-0026 x 1162.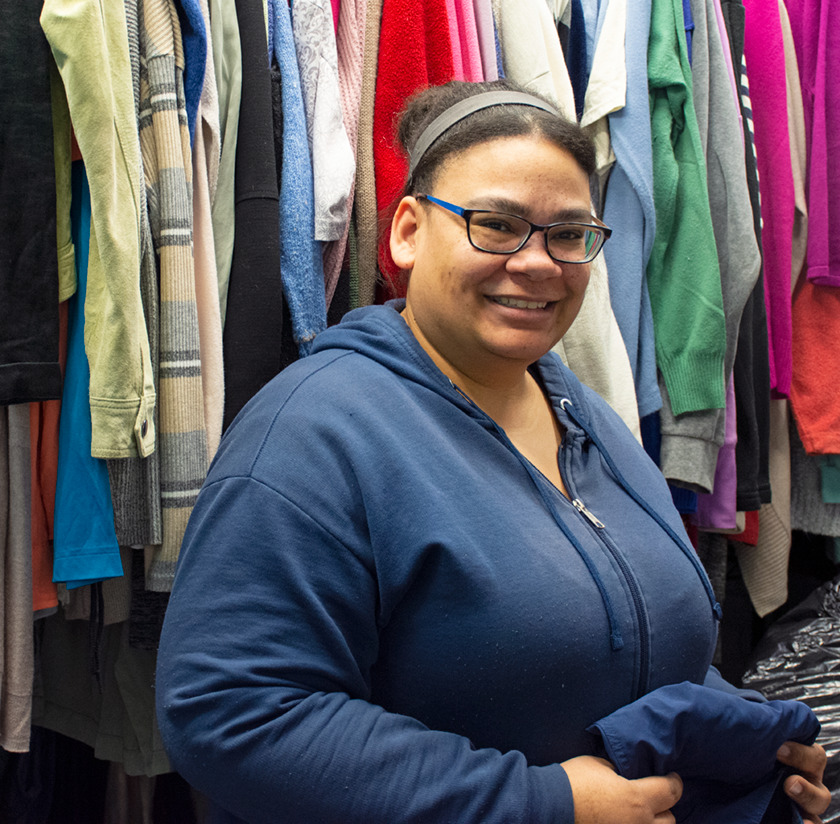 Click here to find the quick and easy online volunteer application!
3rd Thursday of every month at 5pm. Register here.
View a PDF version of orientation here. 
For more information contact the Preble Street Volunteer Manager at volunteer@preblestreet.org or 207-775-0026 x 1162.
Bayside Neighborhood
On-street parking is available in the Bayside neighborhood, particularly in the neighborhood between the Resource Center and Marginal Way. There are several parking garages in the area, and we are near Portland and South Portland bus lines. Rideshare services are also available. Please do not park in private parking lots. Cars parked illegally will be towed.
Parking at 75 Darling Ave. in South Portland
There is ample parking for volunteers available at 75 Darling Ave. Please park on the left side in the spots closest along the building.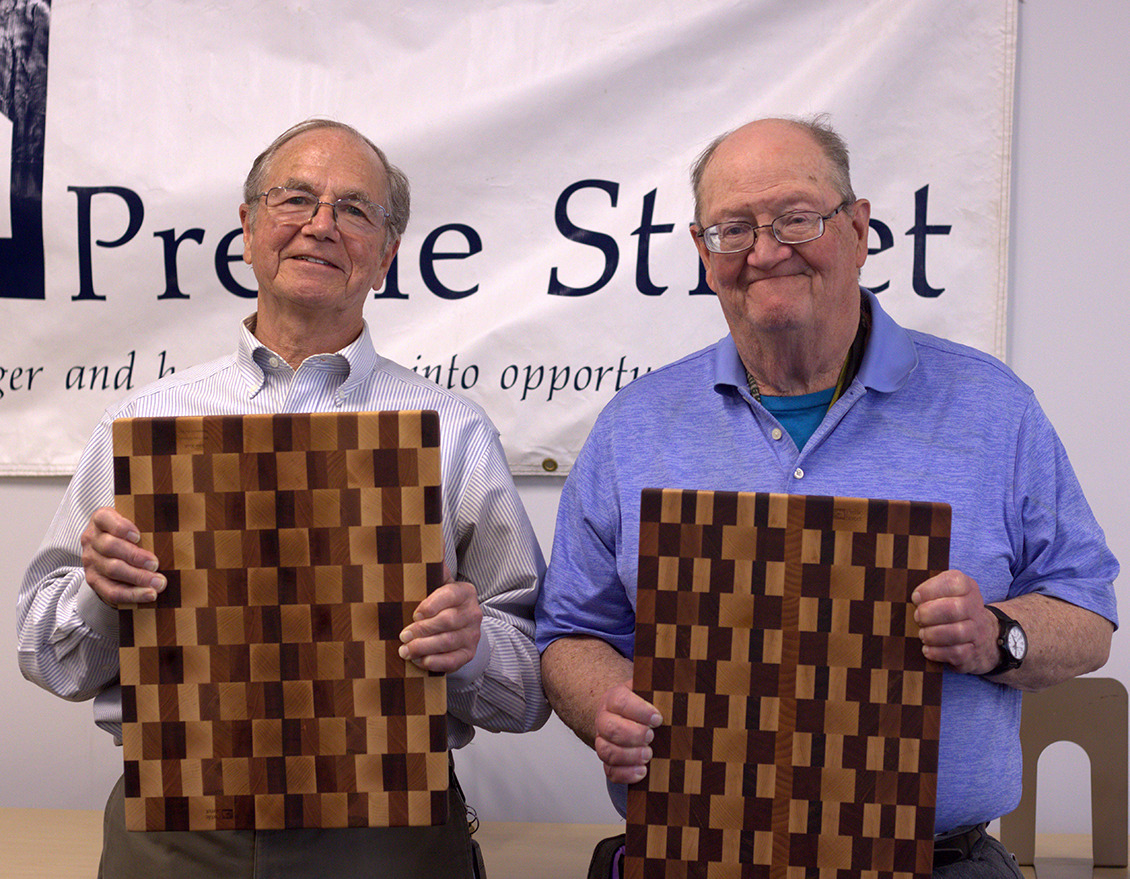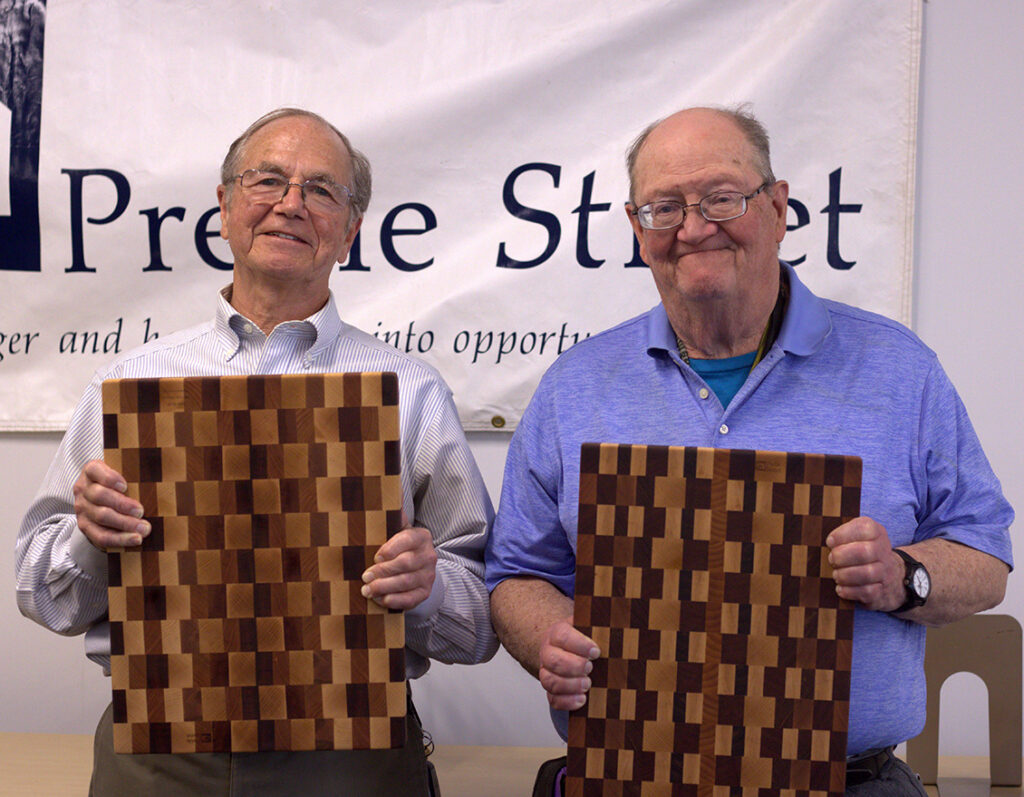 Watch this video for how to sign up as a group: