Florence House provides safe, supported permanent housing to chronically homeless women in Portland, Maine.
A partnership between Avesta Housing and Preble Street, the property was built and is owned and managed by Avesta; Preble Street provides 24-hour staffing and coordinates service provision to all tenants.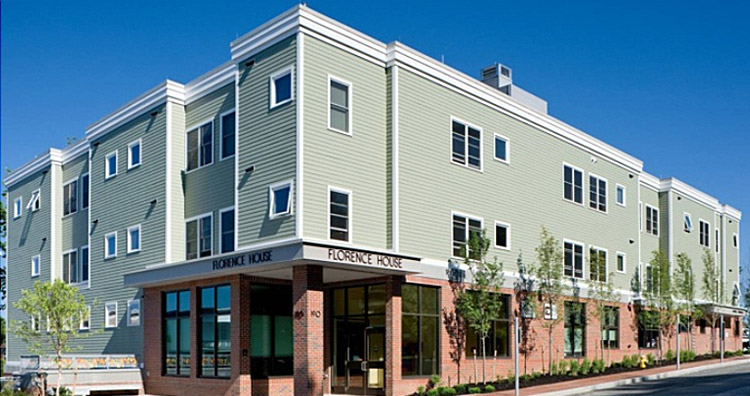 From Safe Shelter to Permanent Home
Florence House includes three programs:
Efficiency Apartments for individuals who are ready to manage independently.
Safe Haven provides a permanent, private living space for chronically homeless women who are not quite ready to maintain their own apartments and who may, with support, begin to develop trust, self-assurance, and skills to become more independent.
Shelter with a small number of emergency beds for immediate, short-term refuge for women who are temporarily homeless because of an economic or situational crisis.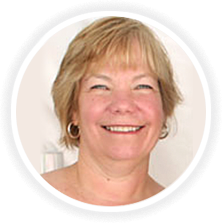 Florence House is named for Florence Young, a caring, dedicated social worker who believes in the value and worth of every single human being, regardless of circumstances and status.
Florence was a social work student intern, a staff member, and a Board member at Preble Street. She was a key contributor to the beginnings of the agency, working side by side with our founder, Joe Kreisler, whom Florence respected, admired and loved. Florence helped shape the organization, develop our philosophy, and start the hard and important work of implementing our mission. Florence House is a tribute to Florence Young, her ideals, her spirit, and her love.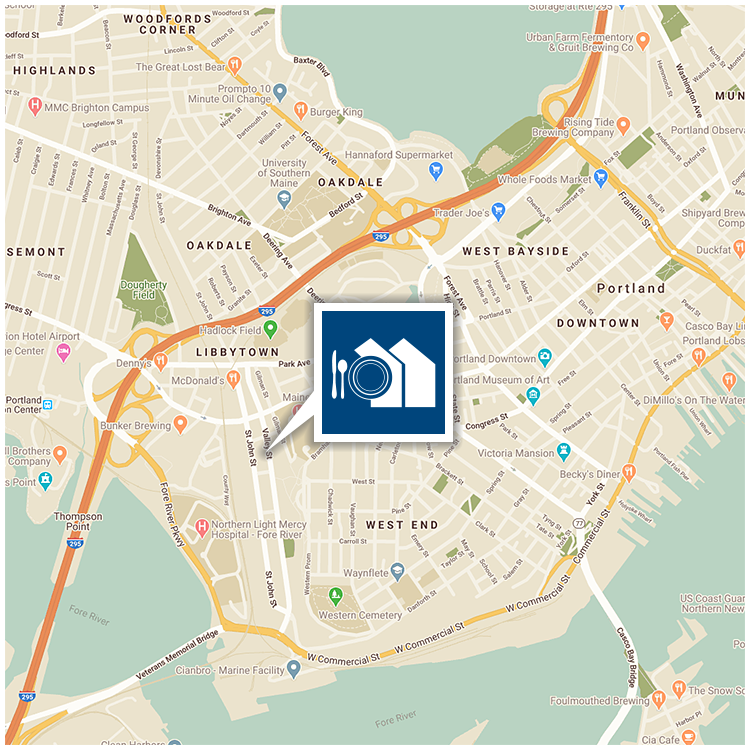 FOR MORE INFORMATION
Please call 207-699-4392
Address
190 Valley Street, Portland