Click here to learn more about Preble Street Legislative Priorities for the 131st session of the Maine Legislature 
Preble Street is committed to motivating both the public and private will to end hunger, homelessness, and poverty in the lives of our neighbors and to building strong, equitable, just communities. 
Healthy communities depend on dignity, equity, and opportunity for all. In order to end the tragedy of long lines at shelters and soup kitchens, racial injustices, children experiencing hunger, and human trafficking, we must listen to the voices of the people directly impacted by those problems. These individuals are the experts of their own experiences, and we must support their participation in creating and implementing solutions. 
Preble Street advocacy efforts work toward solutions to the social, economic, and political systems that have historically perpetuated the inequities of our society. Our advocacy work includes community organizing, policy advocacy, and systems advocacy. 
Why do Hunger, Homelessness, and Poverty Persist?  
The issues of hunger, homelessness, and poverty persist in our country because of:   
Intergenerational poverty & wealth disparities 

 

Structural racism & the continued impact of White Supremacy  

 

Concentration of wealth into the hands of a few 

 

Gentrification  

 

Social policies that direct wealth upward 

 

Disinvestment from social services 

 

"Bootstraps" mentality  

 

Impact of COVID-19

 
The experience of poverty is intergenerational, and poverty is expensive. When a person's resources are being stretched to make ends meet, any unexpected expense could mean total financial ruin.  
We also know that the social systems that shape our society — like white supremacy culture — have tangible effects on homelessness and poverty. In Maine, Black and African American individuals are ten times more likely to experience homelessness than their White peers.  
Meanwhile, gentrification is turning Portland and many other Maine towns into places where only the wealthy can afford to live and work, while the health and economic impacts of COVID-19 continue to increase the need for housing and food assistance in our communities. Despite all this, there is a prevailing idea that everyone can just "pull themselves up by their bootstraps," a philosophy that places the blame of homelessness and poverty on the individuals experiencing it rather than the larger systems that perpetrate racial, social, and economic injustices.  
2022 Maine Voting Guide
2022 Maine Voting Guide adapted for people experiencing homelessness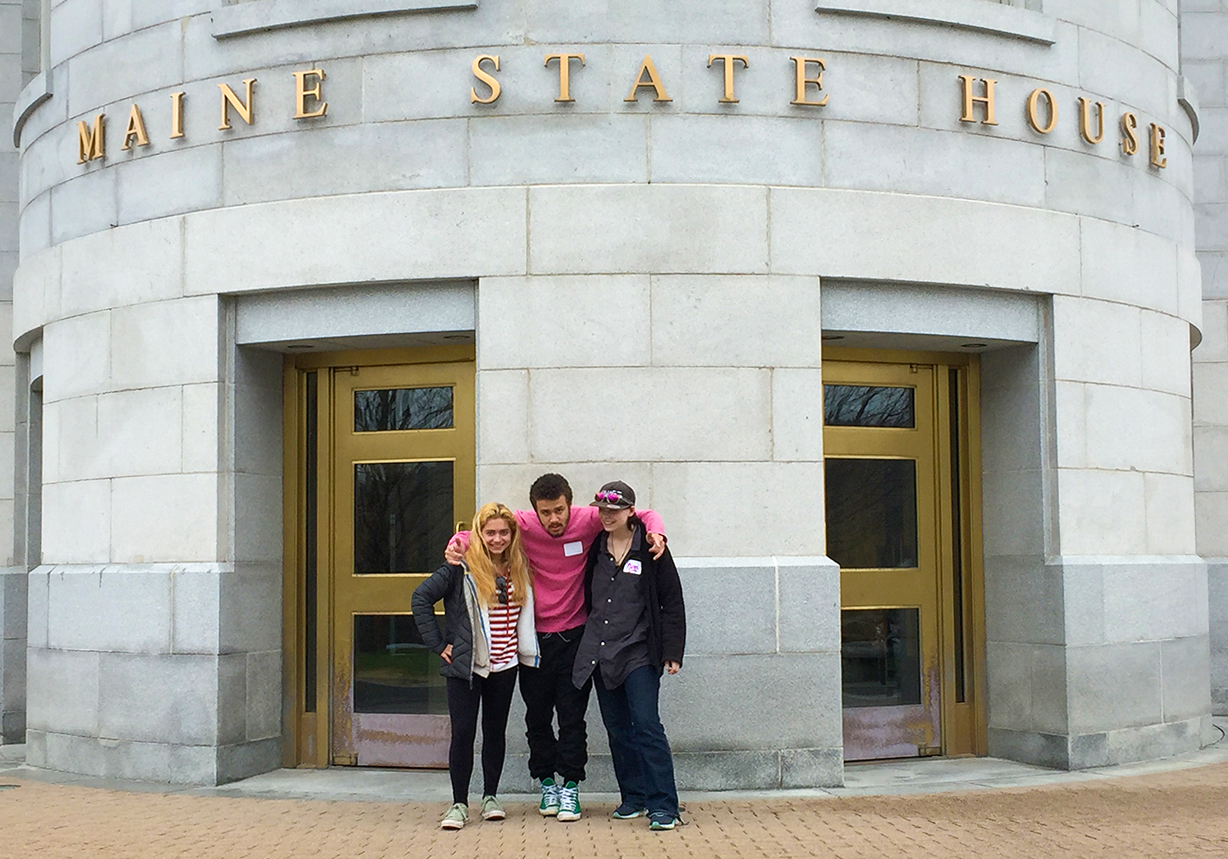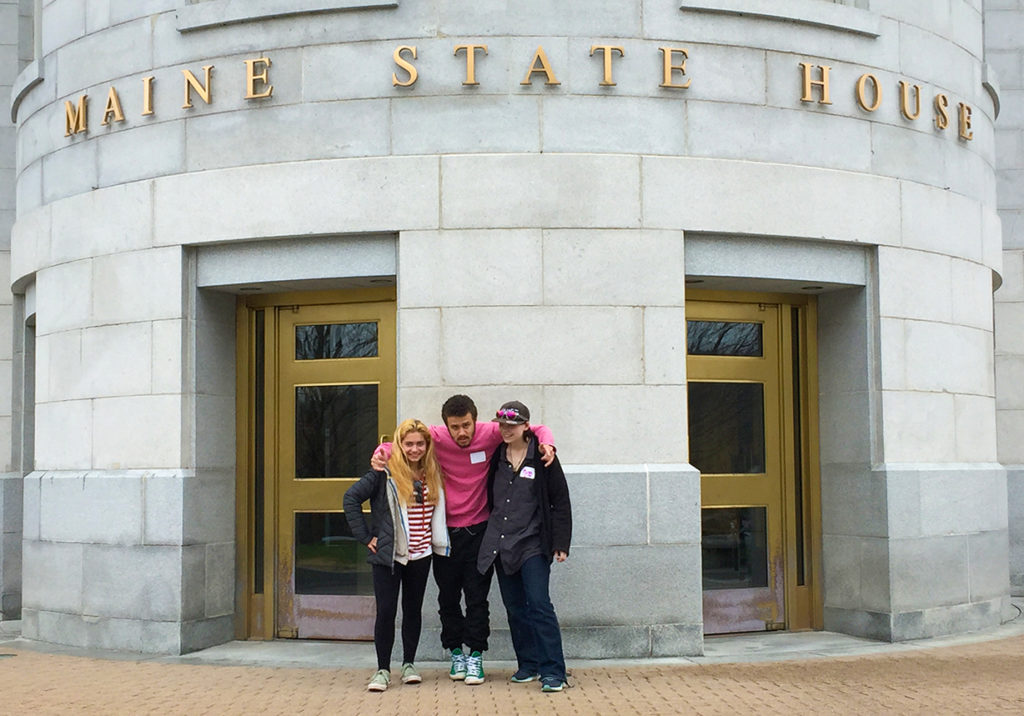 The barriers faced by the people we serve are numerous and complex. By focusing on key issues and enacting pertinent legislation during the 130th Legislative Session, we can lessen these barriers and empower the people and communities we serve. Learn more about the priority bills for Preble Street this year.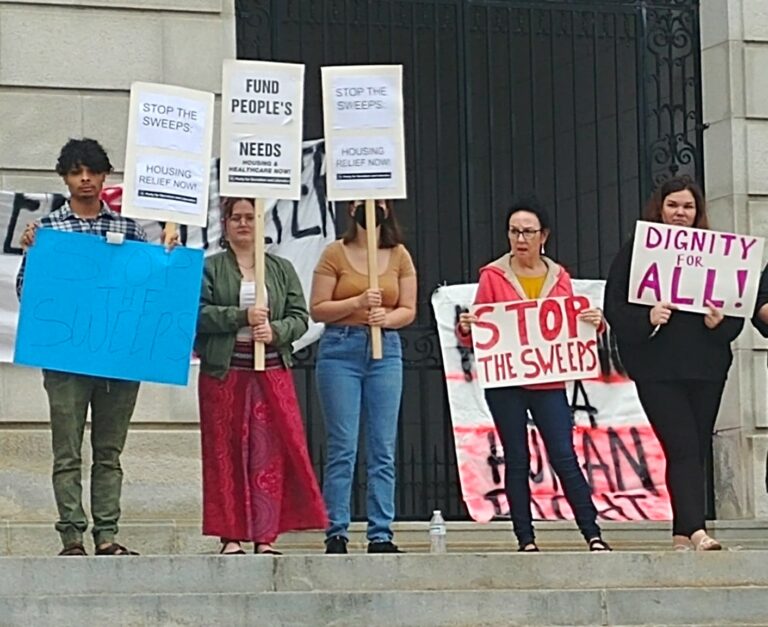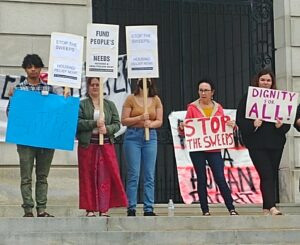 The Portland City Council is taking public comment about encampment sweeps at their meeting this Tuesday, September 26, at 5pm. Please attend and make your voices heard, OR email them before September 25 at 12pm to ensure your comments are included in their packets! Last week, Preble Street shared our recommendations for action steps on how to solve
Read More »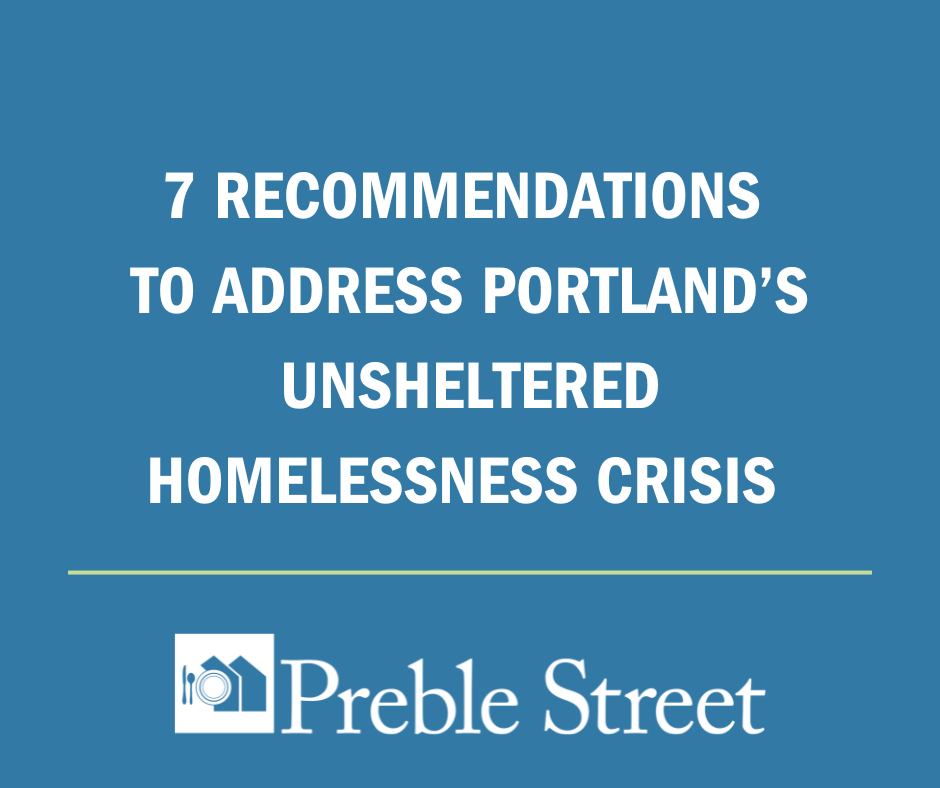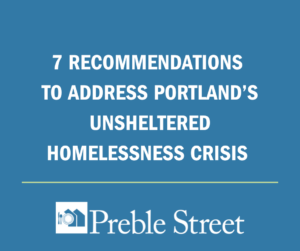 Portland, Maine, has a unique opportunity to drastically decrease encampment and unsheltered numbers with the opening of the new Riverside shelter and its 179 new beds. Read Preble Street's seven action steps to address this public health, housing, and shelter crisis.
Read More »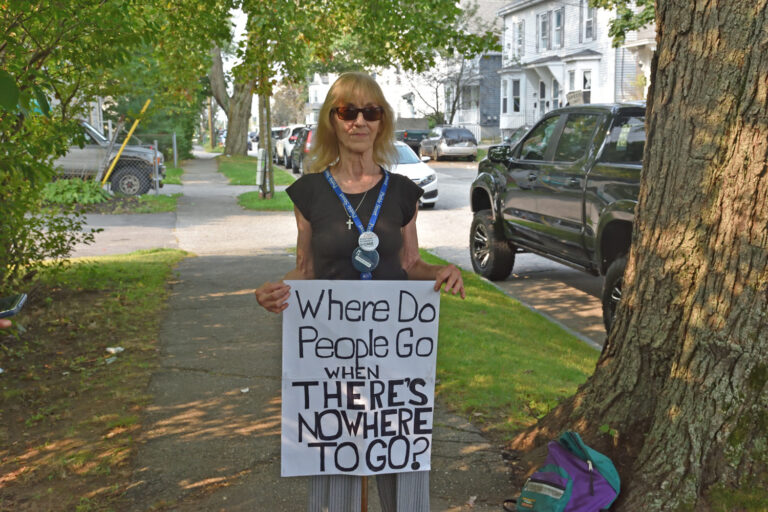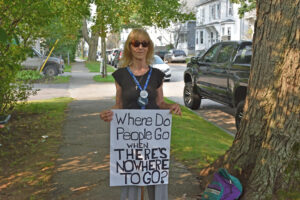 Portland is facing an unprecedented crisis in unsheltered homelessness, and encampment sweeps do not solve the problem. Instead, these sweeps traumatize the already vulnerable people living in these encampments and create another spike in needed items like tents and clothing as bulldozers and trash trucks take away their few possessions. There have not been nearly
Read More »