Photo: In March, members of the Joint Housing Committee visited Huston Commons to learn more about Site-based Housing First.
Avesta Housing and Preble Street applaud the signing of the budget package by Governor Janet Mills and its inclusion of funding to support the creation of more Site-based Housing First programs across Maine. This funding will support the creation of 12-15 Site-based Housing First programs in communities across Maine and will help to end long-term, chronic homelessness in our state. 
Avesta Housing and Preble Street partnered on the first three Site-based Housing First programs in Maine: Logan Place, Florence House, and Huston Commons, providing 85 total units in Portland. Avesta Housing built, owns, and maintains the buildings; Preble Street provides 24-hour support services to ensure that people who are making the transition to permanent independent housing will succeed. Portland Housing Authority issues project-based Section 8 vouchers that are attached to every unit.
"March 24, 2005, is the day that Avesta and Preble Street opened Logan Place, the first Site-based Housing First program in Maine; that was the day we realized that this was a real solution to chronic homelessness," said Mark Swann, Executive Director, Preble Street. "This opportunity for Maine is thanks to the efforts and leadership of many people: Governor Mills and House Speaker Rachel Talbot Ross and their staffs; Greg Payne, Senior Advisor, Housing Policy for the Governor; and Representative Drew Gattine. I'd also like to acknowledge the hard work of the Joint Housing Committee, which took the time to visit Huston Commons and learn directly from tenants about the impact on their lives, and its chairs Senator Teresa Pierce and Representative Traci Gere. Site-base Housing First programs have a profound impact on the lives of people with chronic homelessness and complex needs and Preble Street looks forward to being a resource to other organizations as they launch similar programs in their communities."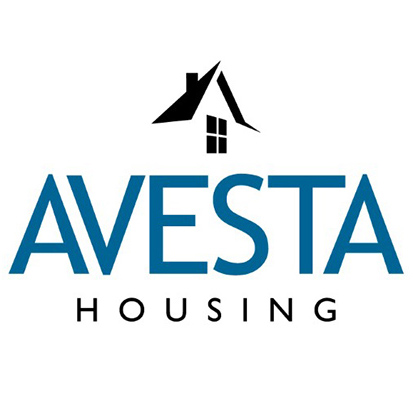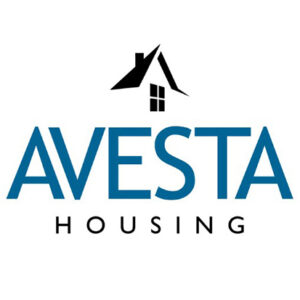 "We are grateful to Governor Mills and her staff, the Maine Legislature, and the many others who worked tirelessly to create funding to support the expansion of Site-based Housing First programs across Maine," said Avesta Housing President & CEO Rebecca Hatfield. "This funding couldn't have come at a better time. The lack of affordable housing and the number of people experiencing homelessness in Maine are at record proportions. Since we opened Logan Place in partnership with Preble Street in 2005, Site-based Housing First has proven to be the most successful model to provide permanent housing stability for those who have been homeless for extended periods. Avesta is looking forward to building more Site-based Housing First properties as we all work together to end chronic homelessness in Maine."
As defined by HUD, Housing First is an approach to quickly and successfully connect individuals and families experiencing homelessness to permanent housing without preconditions and barriers to entry, such as sobriety, treatment, or service participation requirements. The hallmark of Site-based Housing First is professional social work staff on site 24 hours a day providing support services, harm reduction, and crisis intervention to chronically homeless individuals to maximize housing stability and prevent returns to homelessness.
Besides reducing the number of people staying in shelters or living in encampments, vehicles, or on the street, Site-based Housing First is an evidence-based practice that saves money and emergency resources. The number of police calls, emergency room visits, medical transports, and jail stays for tenants of Logan Place plummeted, compared to the year before they moved into their apartments. Site-based Housing First targets people who are homeless the longest and have severe mental health and substance use disorders. It does exactly what it says, provides housing – first.
Learn more about Site-based Housing First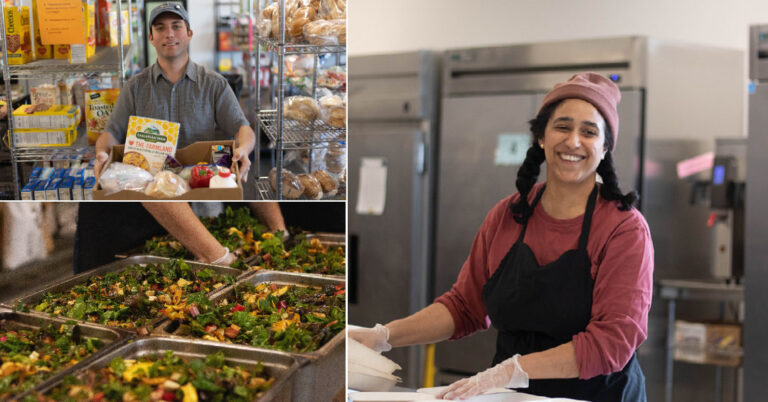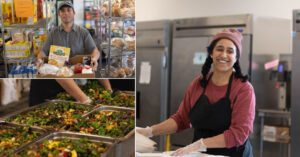 UPDATE: On Tuesday, July 11, 2023, Govervnor Janet Mills signed into law a historic budget package, which contains funding for the Food Security Hub, emergency shelter funding, funding for affordable housing, and Site-based Housing First! So many people who are part of Preble Street played a role in securing these legislative wins – it took the
Read More »