Three years ago this month, in response to the dangers and restrictions posed by the COVID-19 pandemic, Preble Street reimagined the way we provide meals and casework to people experiencing homelessness, and the Street Outreach Collaborative (SOC) was born.
Revisit the 2020 PBS Newshour story about these changes:
"Mobile outreach: A lifeline during COVID-19"
No longer able to offer indoor meals in a congregate setting or bring clients into casework offices, staff began providing services on a mobile basis at various stops around Portland, Maine. Along with meals, the SOC team connects people with shelter, housing, health services, IDs, clothing, and other things to help them work toward goals. In its first year of operation, the SOC provided services to over 600 individuals.
Today, the SOC team focuses solely on unsheltered individuals. Casework staff in this program are often the first point of contact between people living outside and the larger homeless services system. It might start with a meal, or a clean pair of socks; maybe a coat on a cold winter day, or a poncho to protect them from the endless rain we've seen this summer. Maybe it's just being there to listen when no one else has. By sowing these seeds of trust, outreach caseworkers engage clients in a continuum of care that, when resources are available, can move people from the street to a shelter to a home.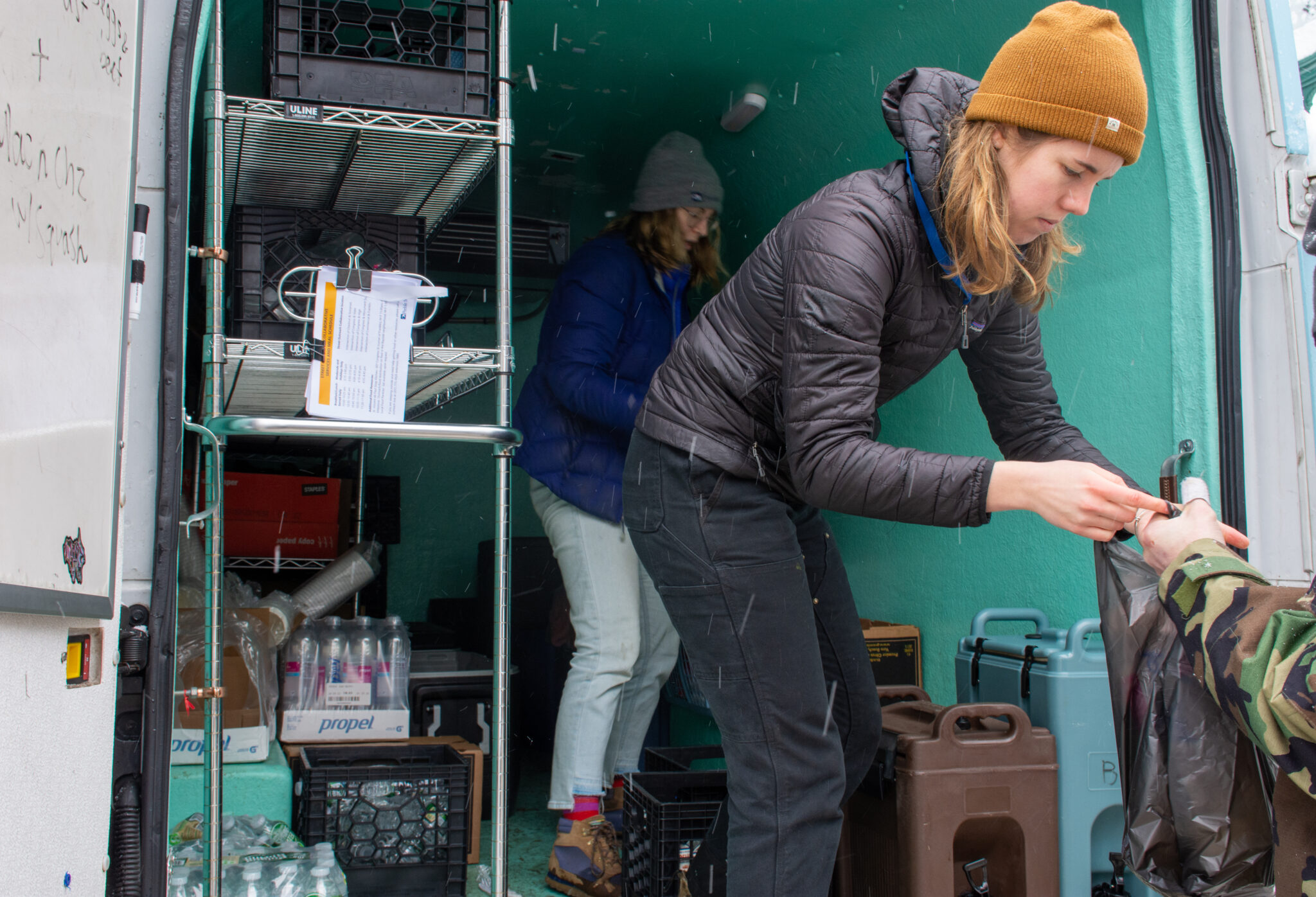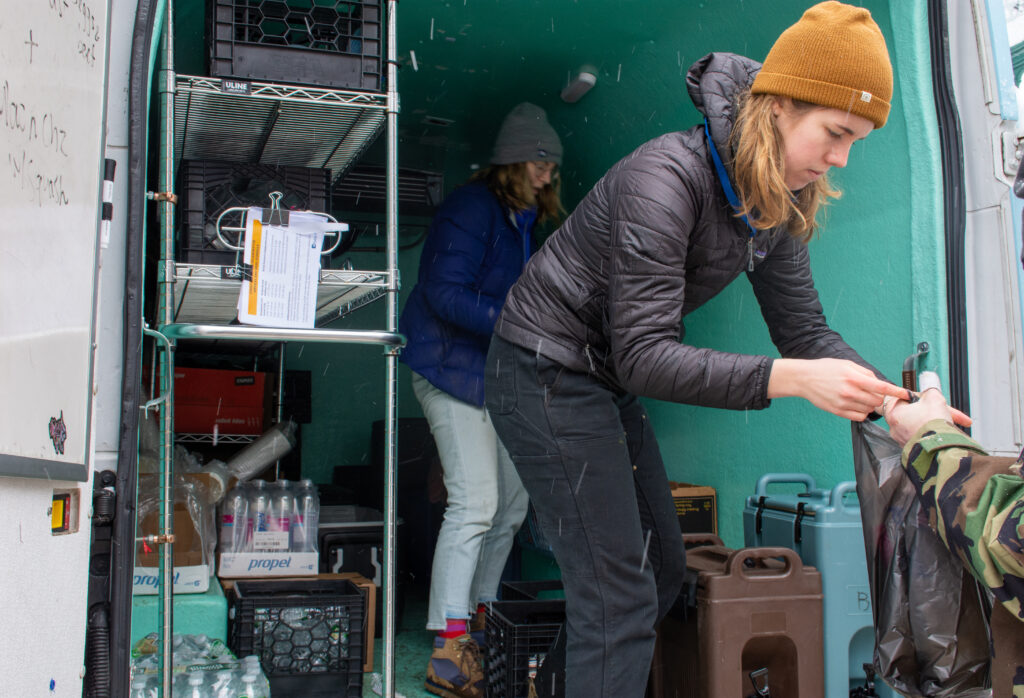 But a lack of resources is one of the biggest challenges facing the SOC and the people they support. Though pandemic restrictions and precautions have long been lifted, the homelessness crisis in Maine has exploded and shows no signs of slowing down. The state is short approximately 25,000 affordable housing units, meaning even for people with a job or a housing voucher, there is no available place to live. Every shelter bed from the city of Portland to the rural north is full, leaving hundreds of Mainers living outside in the elements. There are also not enough detox beds or programs for people ready to enter recovery from substance use disorder. There are few things more frustrating than working with an individual who is ready to reclaim their life and get off the street, only to be met with waitlists and barriers at every turn.
And yet, Street Outreach Collaborative staff continue to show up every day, meeting clients where they're at — on the street, in the woods, or in encampments — and walking alongside them from square one on. When you see these heroes around the city, thank them for all they do to make our community a better place.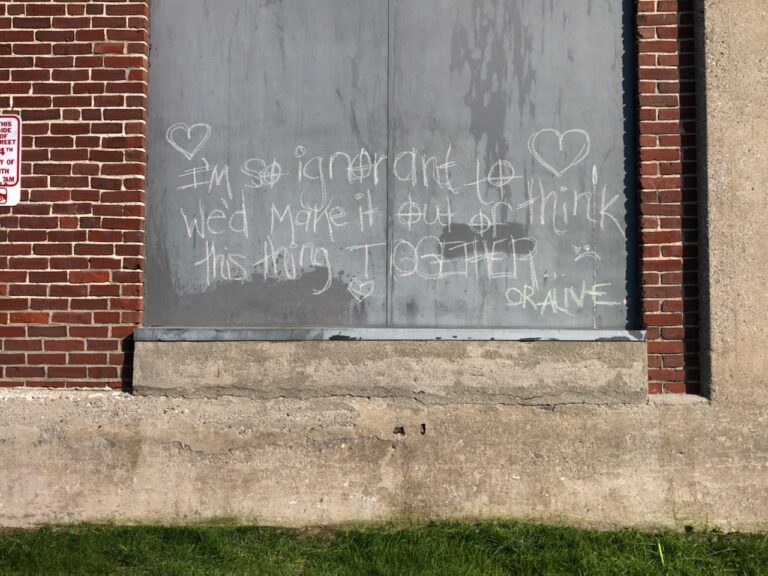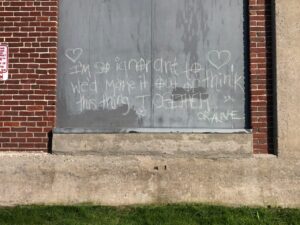 The chalk writing on the doors near the Bayside Trail says, "I'm so ignorant to think we'd make it out of this thing TOGETHER…or alive." The hearts surrounding the message give hope, but the 'or alive' just scratches the surface of the despair we all feel knowing that there is no ready, short-term solution for
Read More »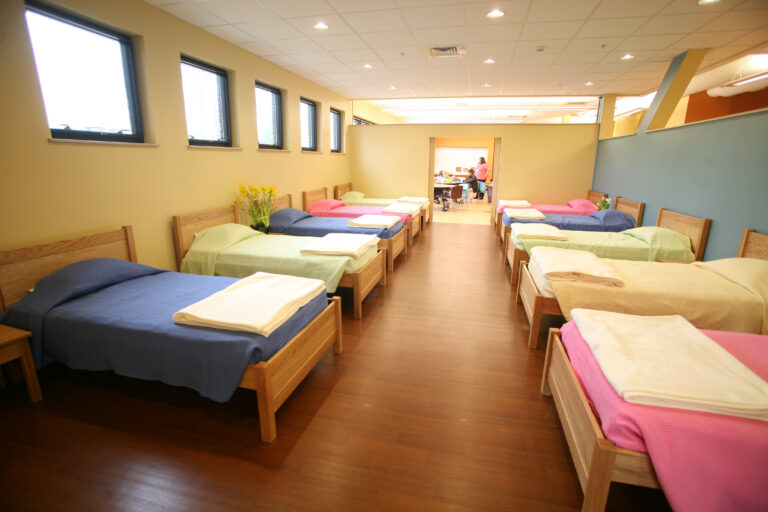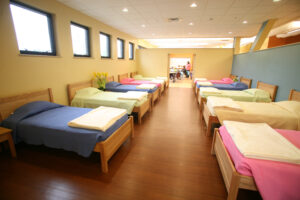 The people who have been living at the Bayside Trail encampment deserve dignity and safety. No one should have to sleep outside in Maine or in unsafe or unhealthy conditions. Everyone should have access to toilets and safe drinking water and a roof over their heads. Preble Street will continue to work with the City
Read More »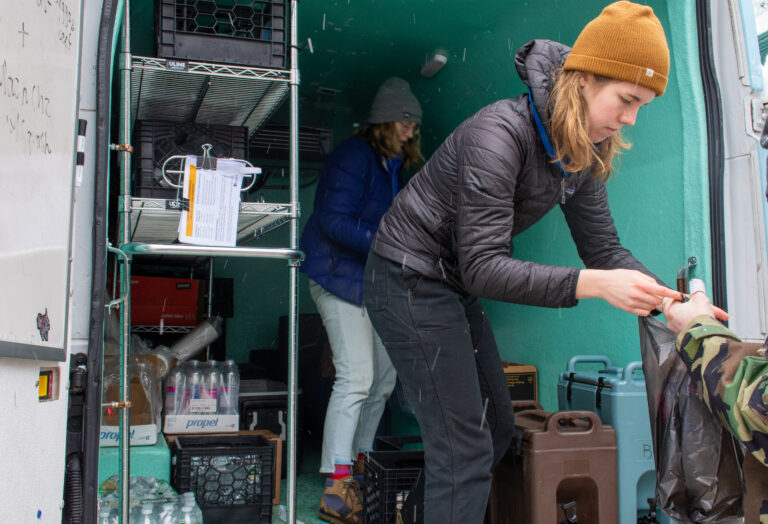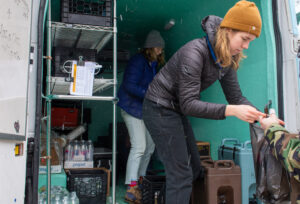 No one should have to live outside, but that is what is happening to an unprecedented number of Mainers right now. In Portland, the Parks Department recently counted 102 tents set up by people experiencing homelessness — a new record for the area. The encampment on the Bayside Trail is a visual representation of the fact
Read More »