Guy Gagnon, Biddeford Housing Authority Executive Director, and Hailey Virusso, Preble Street Director of Teen Housing and Outreach Services discuss the vision for the new transitional housing units for youth experiencing homelessness.
For six years, Preble Street's First Place Transitional Living Program, part of its Teen Housing Services programming, has provided low-barrier housing for youth experiencing homelessness in southern Maine. Youth in the transitional living program receive rental assistance and casework support as they learn the skills necessary to live independently. Now, thanks to a $348,000 grant from MaineHousing, the program is expanding to Biddeford, with units for up to 12 homeless youth ages 16-24 over the next two years!
"It's been a true gift to walk alongside the young people in our First Place program and support them as they reach towards their goals of stability, safety, and independence," says Hailey Virusso, Director of Teen Housing Services. "We're excited to continue growing this program and expand our abilities to serve youth outside of Cumberland County. This is the step up that these youth need to thrive."
Preble Street is collaborating with Biddeford Housing Authority, which owns the building where the units are located, on this project.
"Biddeford Housing's goal is to provide affordable housing options for all segments in our community," shares Guy Gagnon, Executive Director of Biddeford Housing Authority. "We are very fortunate to be partnering with Preble Street to help house and mentor the many local young adults who often slip through the cracks."
In conjunction with the expansion of First Place, Preble Street Teen Services also recently launched a Street Outreach program to connect unhoused youth in Cumberland and York counties to supportive services. The current route for street outreach caseworkers focuses on the Portland and Biddeford areas.
While these expanded programs will certainly have a positive impact, it is far from enough to end youth homelessness in our state. There are approximately 15,000 youth experiencing homelessness in Maine, and in 2022, more than 30% of Maine's homeless population was under the age of 24. Landlords willing to work with Teen Housing Services and other Preble Street programs are a key part of the solution and can learn about the financial incentives of these partnerships by visiting LandlordsHelp.org or emailing LandlordsHelp@preblestreet.org.
We're hiring!
Interested in supporting youth experiencing homelessness?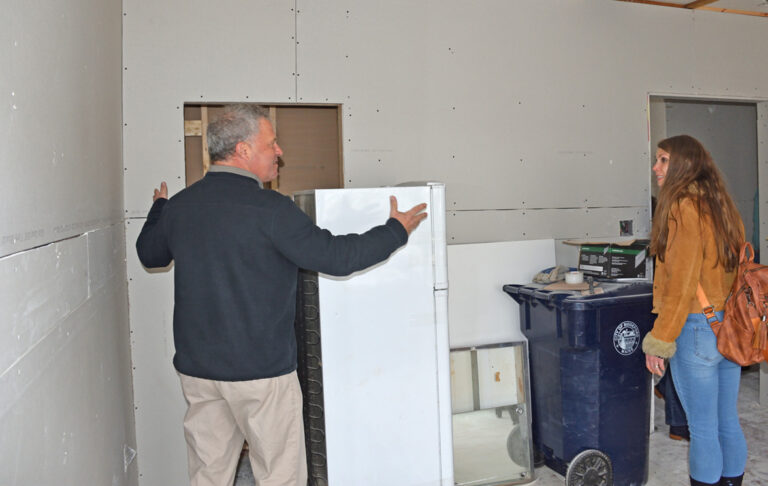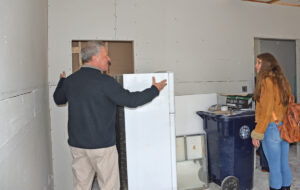 Guy Gagnon, Biddeford Housing Authority Executive Director, and Hailey Virusso, Preble Street Director of Teen Housing and Outreach Services discuss the vision for the new transitional housing units for youth experiencing homelessness. For six years, Preble Street's First Place Transitional Living Program, part of its Teen Housing Services programming, has provided low-barrier housing for youth
Read More »