100 Maine Veterans who were homeless in 2021 are warm, safe, and housed as we enter the winter months — including a Veteran who had been homeless for over 900 days, and a family with seven children. Thanks to massive outreach by caseworkers and community partners, the 100 Veteran Challenge was a resounding success!
Veteran homelessness increased 84% in Maine during the first year of the pandemic, and the amount of time it took to connect people to housing extended from an average of 86 days to 232 days. In response, partners throughout the state* launched the 100 Veteran Challenge in August 2021 with a goal to house 100 Veterans and their families. Some of these groups — including Preble Street Veterans Housing Services — provided outreach, casework, and housing connections. Others donated furniture and move-in assistance or raised awareness of the critical need for landlords.
"During the Challenge, we nearly doubled the rate at which we were housing Veterans; it's incredible," said Preble Street Senior Director of Veterans Housing Services, Dan Hodgkins. "I am continuously amazed at the heart and hard work that our caseworkers and admin staff put in, day in and day out, directly serving Veterans and building relationships with landlords to connect clients with housing."
The 100 Veteran Challenge was a success thanks to collaboration between partners across the state, and the dedication of individuals at each agency who work to ensure every Veteran has a home. Most of the agencies who participated in the Challenge work together year round, serving homeless Veterans through our work in the Maine Homeless Veterans Action Committee. But not every Challenge partner is a social services agency.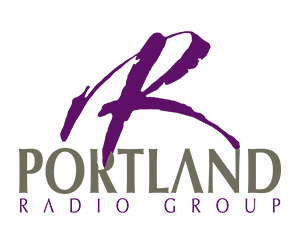 "At the beginning of the Challenge, we reached out to Portland Radio Group and asked if they could help us get the word out to landlords," said Hodgkins. "They went above and beyond, donating their labor and air-time to play radio spots about it on all of their stations for months. Over a dozen landlords reached out to us specifically after hearing those spots."
Now we turn to the next goal: ending Veteran homelessness in Maine. To achieve this, we still need landlords to connect with us and rent apartments to Veterans experiencing homelessness. Learn more at LandlordsHelp.org.
100 Veteran Challenge partners: Preble Street, Easterseals, Furniture Friends, the Maine Bureau of Veterans' Services, Maine Veterans in Need, Maine Veterans of Foreign Wars, Portland Radio Group, the Veterans Administration, Veterans Inc., Volunteers of America Northern New England, and Welcome to Housing