"I have chronic PTSD and could not handle the environments at other shelters. This shelter is different. I was living in a tent that collapsed from snow. They helped me come inside. Now I have an apartment coming." — Elena's Way client 
Since opening its doors one year ago, the Elena's Way Wellness Shelter has provided 9,054 bed nights to individuals who have otherwise struggled to remain sheltered or housed. That's 9,054 times that a person stayed safe inside a welcoming shelter instead of in an encampment or on the streets! 
Often, people experiencing homelessness must adhere to strict time schedules, lining up for every meal, lining up again for a shelter cot each evening, and leaving the shelter by a certain time each morning all while carrying everything they own on their backs. At Elena's Way, guests have control of their own time and space. They can eat and sleep when they want. They have a stable, safe place to stay and keep their belongings. Casework and medical care are provided on-site to support clients in reaching their housing, employment, and health goals.
Elena's Way is specifically designed for people with complex physical and behavioral health needs who cannot access other shelter and who often live in a constant state of crisis. When met with flexibility, dignity, and respect, these resilient individuals are able to rest and stabilize, allowing them to pursue longer term goals.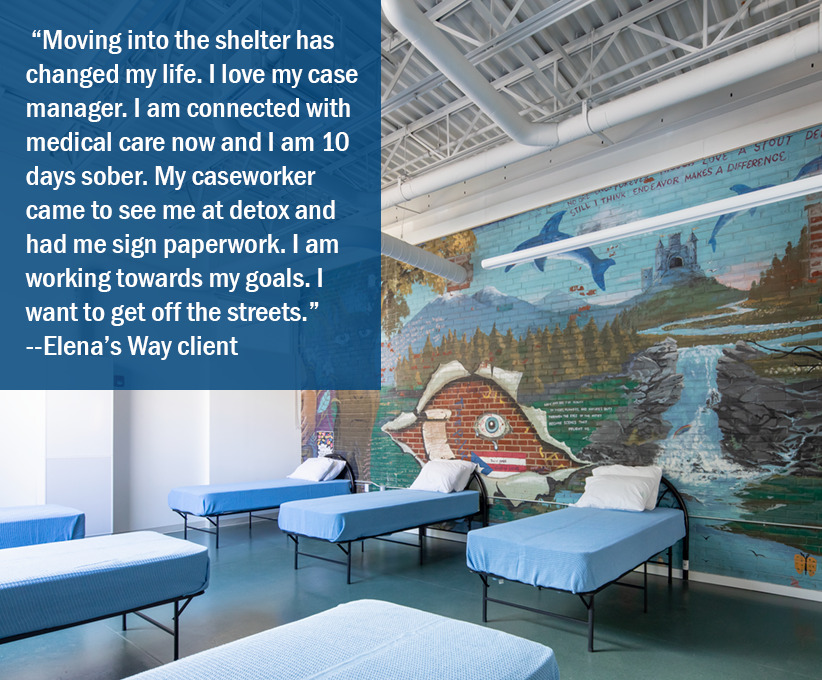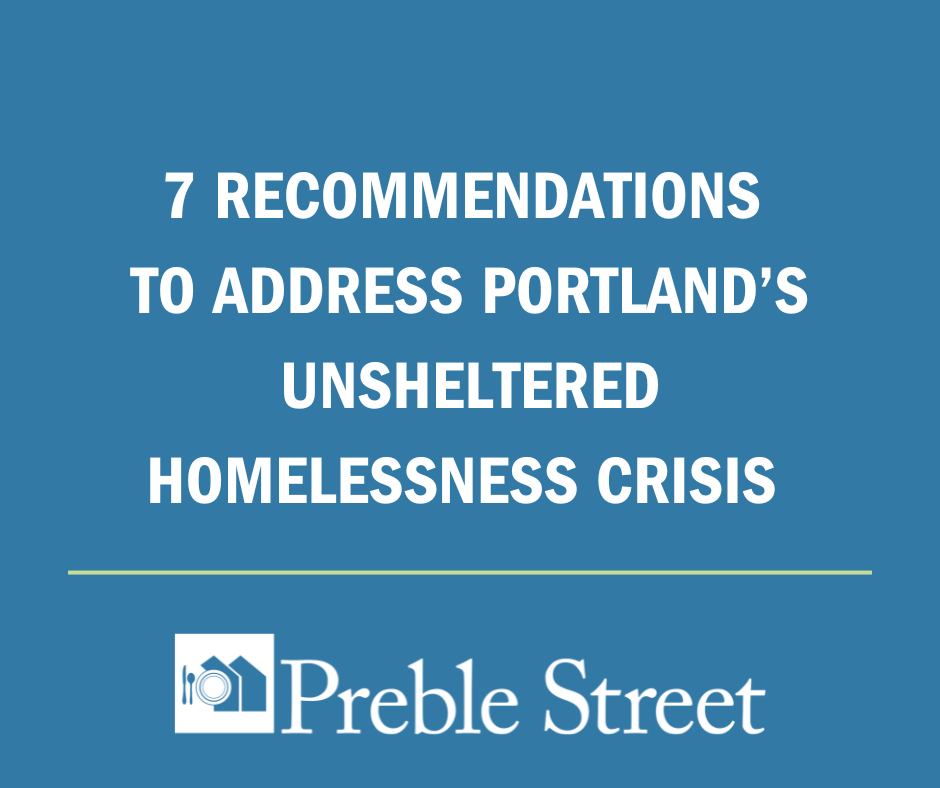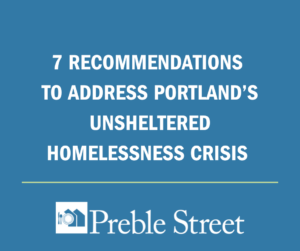 Portland, Maine, has a unique opportunity to drastically decrease encampment and unsheltered numbers with the opening of the new Riverside shelter and its 179 new beds. Read Preble Street's seven action steps to address this public health, housing, and shelter crisis.
Read More »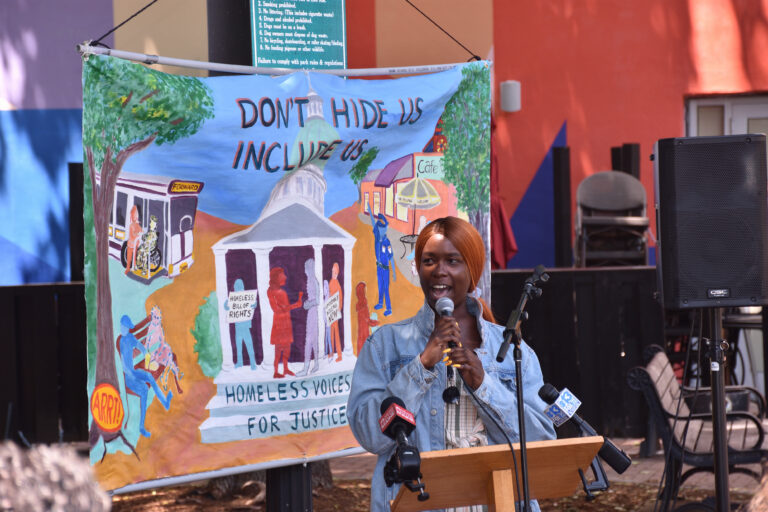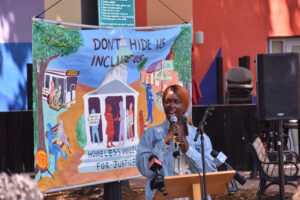 "Please remember that our unhoused community members are humans. They're part of our community and they're our neighbors. They deserve compassion. They deserve safety. They deserve advocacy, and they deserve housing," shared Portland City Councilor Victoria Pelletier at the 2023 Longest Day of Homelessness Sit-in organized by Homeless Voices for Justice. "They deserve resources. They
Read More »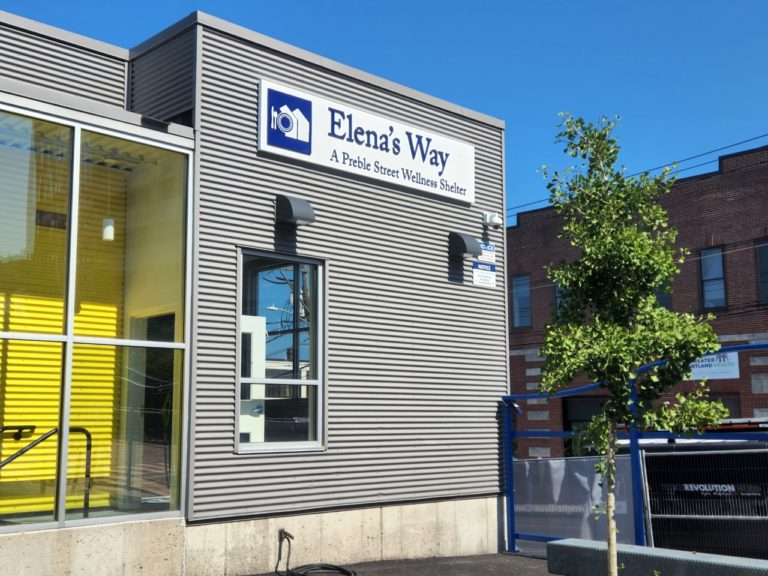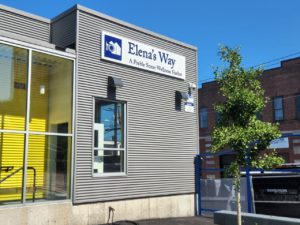 "I friggin' love it here!" – Elena's Way Wellness Shelter client  On a Tuesday in early October, the first guests entered the long-awaited Elena's Way Wellness Shelter. They were greeted by a wide-open space filled with natural light, soothing colors and art on the walls, and their very own bed. Preble Street caseworkers gave them
Read More »