By: Daniella Cameron (she/her), MSW, Deputy Director at Preble Street and Hanni Stoklosa (she/her), MD, MPH, Co-Founder of HEAL Trafficking and an emergency physician at Brigham and Women's Hospital
Human trafficking is happening in every state in New England. From the most rural towns of Maine and Vermont to the center of Boston, children and adults of all genders are forced by sexual, physical, and psychological coercion or violence to do farm labor, domestic service, sex work, and restaurant and hospitality service. January is Human Trafficking Awareness Month, and a reminder that communities must get innovative if we want to end trafficking and support survivors on their path toward recovery, healing, and justice.
Through our work, we have met trafficking survivors from all walks of life. There was the patient who worked in Maine's blueberry fields and came into the ER with pesticide poisoning; the woman forced to work in a Boston restaurant from 5am to 1am with no breaks to pay off a debt; and people coerced into sex work by traffickers who used opioids to recruit and control them. Trafficking is an injustice that robs people of their freedom and independence, and severely impacts the physical and mental well-being of survivors.
Programs like Maine's Preble Street Anti-Trafficking Services (ATS) offer a chance for survivors to find safety, freedom, and the opportunity to reclaim their lives. Since 2013, ATS has supported more than 600 victims of human trafficking. Following the lead of organizations like HEAL Trafficking — which promote a survivor-centered, trauma-informed, evidence-based approach — professional caseworkers and providers help connect survivors to housing, education, and employment and empower them to leave their traffickers. Now, thanks to a $2.5 million grant from the Howard G. Buffett Foundation, Preble Street and partners can increase direct services for victims of labor trafficking while expanding training to law enforcement and healthcare agencies to help them better understand and identify human trafficking.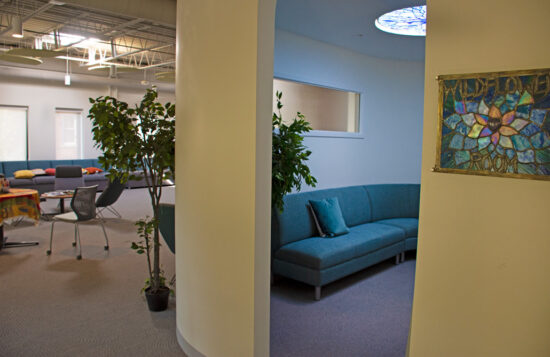 Most survivors interact with government offices, law enforcement, and/or healthcare facilities while still being trafficked. In fact, healthcare systems are a key opportunity for trafficking victims to get the tools they need to exit their trafficking situation.
Human trafficking is a health issue and victims are at risk for significant health consequences, including physical injuries, untreated chronic conditions, dental issues, substance use disorders, and sexually transmitted infections. Every day across the United States, people in the grip of trafficking access community health centers, hospitals, and urgent care facilities for treatment. 68% of victims are seen by a healthcare provider while being trafficked. But too often, survivors continue to go undetected in these settings.
68% of victims are seen by a healthcare provider while being trafficked 
Most healthcare professionals will care for someone experiencing trafficking at some point in their career. Providers must be equipped to respond to these individuals when they come through their doors. The same skills and protocols healthcare has embraced for responding to child abuse and domestic violence should be expanded to include trafficking.
Medical providers can help set trafficking survivors on a new path simply by doing what they do best: treating patients with dignity and respect while providing the education and resources they need. The goal is not to rescue the victim that day, but to plant seeds of hope, healing, education, and empowerment that can create an open door for survivors to leave their trafficking situation when they're ready.
Today, none of the northeastern states have mandated labor and sex trafficking training for healthcare workers. Leadership of health systems across New England must take this issue on. Healthcare facilities must have response protocols in place for trafficking survivors. We know human trafficking is underreported, and a medical setting can be the rare, life-changing opportunity to connect victims to the resources that can empower them to reclaim their lives.
Medical professionals do life-saving work and provide patient care to the best of their abilities. Some healthcare professionals are already equipped to be a resource for victims of human trafficking, but they've needed to seek out information, tools, and funding on their own. Instituting a change this big can't be left to individual providers. Without system-wide protocols and training in place, too many victims will continue to fall through the cracks.
If healthcare systems invest in ensuring that trafficking survivors get the help they need when they come in for care, it would be a giant leap toward ending trafficking in the United States.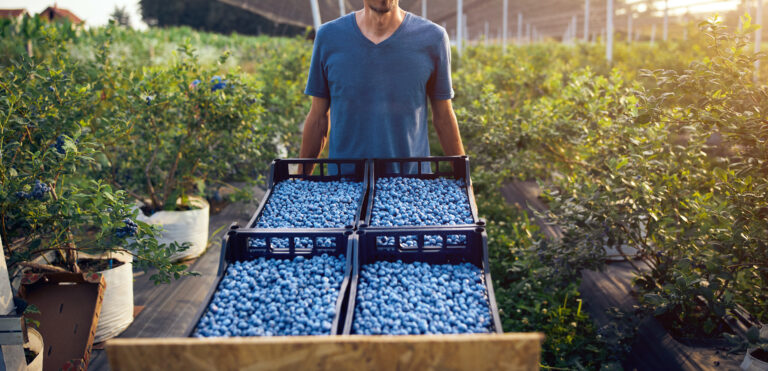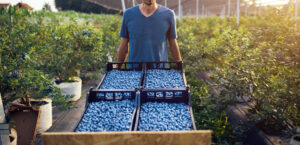 Throughout Maine, children and adults of all genders, ages, and races are forced to perform many different types of work, including farm labor, domestic service, commercial sex work, and restaurant and hospitality service, through threats, physical and sexual violence, and psychological coercion. Since 2013, working with survivors across the state, Preble Street Anti-Trafficking Services (ATS)
Read More »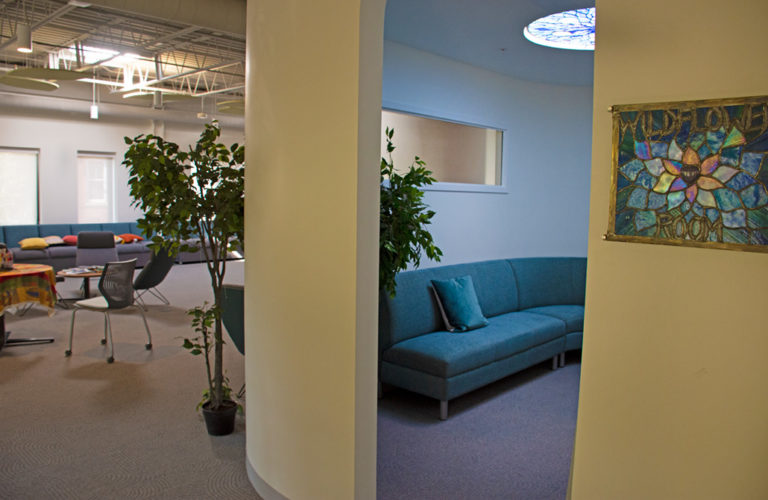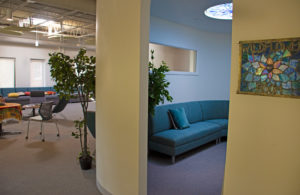 Over the last year, 111 survivors of human trafficking in Maine have worked with Preble Street Anti-Trafficking Services (ATS) to reclaim their lives on their own terms. Many of these individuals have received support at the Preble Street Healing Center, which marks its one-year anniversary in September.   The Healing Center opened to expand the work
Read More »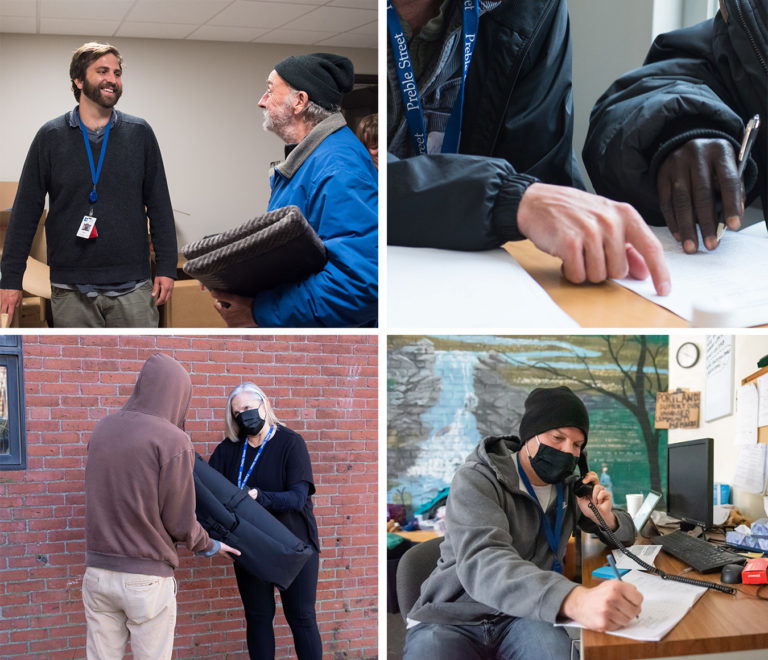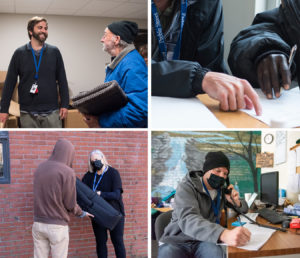 "In my time working here, I've been able to provide people with many things. I've given people vouchers, I've helped people move into apartments, I've helped somebody repair their vehicle. I've provided all of these material things. But time and time again, when people talk to me about what was most important to them, it's been
Read More »