How do childhood events impact the health of an individual–or a community? How can we best "reap what we sow" when it comes to nutrition? All this and more on our autumn-themed "Harvest" show.
This week's guests included Julie Alfred Sullivan, Public Health Director for the City of Portland (Maine), Dr. Richard Maurer of Coastal Naturopathic Center and Mark Swann of Preble Street (at 40:25) in Downtown Portland.
Our show airs weekly at 11 am on WLOB radio 1310 AM (Portland)/streaming online. Listen to the Podcast or click on the link below:
  ~~~~~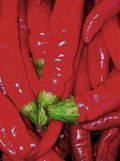 Today's food segment focused on the health benefits of tomatoes, blueberries and peppers. Our Maine-grown offerings included
Tomatoes from Backyard Farms in Madison,
Wild Blueberries via Stoneset Farm in Brooklin, and
Red Rocket Peppers from Little River Farm in Buxton.
We also discussed how drinking coffee can decrease one's risk of diabetes, and gave a nod to one of favorite local haunts: Bard Coffee in Portland's Old Port.
~~~~~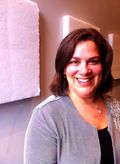 How do "Adverse Childhood Events" (ACEs) impact our children and our society? Our conversation with Julie Sullivan touched upon this topic, as well as the wide range of services offered by the City of Portland. We also discussed how 'public health' is defined, and how it has far-reaching implications on individuals and communities.
Julie Alfred Sullivan is currently the Public Health Director for the City of Portland, overseeing a nearly $6 million budget with more than 100 staff in five program areas. Under her leadership, the health department doubled grant revenues while decreasing general fund reliance by 15%. The department was awarded numerous new grants, including a new Federally Qualified Health Center, demonstration projects in obesity prevention and physical activity expansion, Public Health Accreditation, and children exposed to violence. The department also greatly expanded its immunization services, research and data capacity, and infrastructure-building leadership in the region. Previously, she was Health Promotion Program Manager and started the city's first minority health and community health outreach worker initiatives.
Before moving to Maine, Ms. Sullivan served as Project Director for a $3.3 million Department of Justice demonstration grant for children exposed to violence at the Chicago Department of Public Health, and as a Senior Consultant with KPMG Peat Marwick's health care strategy practice. She also helped start Public Allies Chicago, an AmeriCorps demonstration project, with now-First Lady Michelle Obama. Ms. Sullivan earned MBA and MPH degrees from the University of Illinois at Chicago, and a BA in History from Northwestern University.
~~~~~

Dr.  Richard Maurer was our featured guest in our "Maine Magazine Minutes" segment with Maine Magazine wellness editor (and Dr. Lisa Radio Hour co-host) Genevieve Morgan. This segment focused on the importance of personalizing nutrition recommendations to meet the needs of an individual, as well as why eating locally–and seasonally–is as much a health as a social choice.
Dr. Maurer earned his Doctorate of Naturopathic Medicine from the National College of Naturopathic Medicine in 1994. Dr. Maurer also holds a Bachelor's in Music and pre-med from Temple University in Philadelphia. He supervises medical residents for the Maine Medical Center CAM residency/fellowship and he is adjunct faculty at University of Southern Maine. He has practiced naturopathic medicine in Maine since 1994.
Dr. Maurer specializes in the physiologic basis of disease. Through effective diagnosis and treatment he addresses weight issues, thyroid problems, anemia, pre-/diabetes, digestive diseases and food allergies. He
applies the FatBack Diet Principles for many conditions, including ADD and autism.
Dr. Maurer is a member of the American Association of Naturopathic Physicians, the Maine Association of Naturopathic Doctors and is an active member of Slow Food and the Weston Price Foundation. He lectures regularly, has authored numerous health-related articles, compiles a quarterly newsletter and is in the process of writing a book on the FatBack Diet. He is available for teaching and lecturing on natural therapies. He practices at Coastal Naturopathic Center in Falmouth, Maine.
Dr. Maurer was featured in the September 2011 issue of Maine magazine.
~~~~~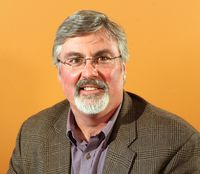 How many free meals does Preble Street serve daily across the City of Portland? More than you think. They also offer a surprising number of other social and educational services. These topics and more were covered in our conversation with Mark Swann.
Mark Swann has been the Executive Director of Preble Street since 1991 and has overseen significant growth and expansion of the agency and its mission in that time: from a small soup kitchen with two employees in the basement of an old church to a multi-site, comprehensive social service agency for homeless and low-income individuals and families. Besides the original Resource Center, Preble Street now operates the Lighthouse Shelter, the Teen Center, Logan Place, Unity Village and Florence House with 170 employees and 5000 volunteers. In the fall of 2009, Preble Street created the Maine Hunger Initiative, combining direct service, community organizing and advocacy in an effort to end hunger in Maine. Preble Street has won several awards and national recognition for its dual efforts of providing basic, street-level services while also advocating for and building sustainable solutions to end homelessness and hunger.
Previous to his work in Maine, Mark was the Director of Social Services at the International Institute of Boston, a refugee resettlement agency. Mark has a BA from Bowdoin College (1984) and a Master's of Science in Public Affairs from UMASS Boston (1989). He lives in Portland, Maine with his wife and three children, is a volunteer basketball coach with the Portland Recreation Department and has served on the several local Boards, including Spring Harbor Hospital, York-Cumberland Housing, The Board Network, the Immigration and Legal Advocacy Project, and the Center for Prevention of Hate Violence.
~~~~~
As part of the Dr. Lisa Radio Hour we quoted from Our Daily Tread, the book created in conjunction with Islandport Press to support the organization Safe Passage.
We also read a Bountiful Blog post on the theme of "Harvest."