From an aching back to an aching life. How do we combat the 'slings and arrows of outrageous fortune' that bring discomfort to our bodies?
Our guests include
The Dr. Lisa Radio Hour & Podcast airs weekly at 11 am on
WLOB
radio 1310 AM (Portland)/streaming
online
. Listen to the
Podcast
or click on the link below:
~~~~~
Our featured guest was Dr. Mike Totta. He graduated from Cornell University and the University of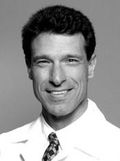 Rochester School of Medicine and Dentistry. He served a preliminary year in internal medicine at Highland Hospital in New York and a physical medicine and rehabilitation residency at Temple University Hospital in Philadelphia, where he was chief resident. Dr. Totta moved to the Portland area in 1990 and has specific interest in the treatment of spinal and occupational disorders. He is the clinical director of the OA Spine Center. He has pursued special training in orthopaedic medicine and spinal injection procedures. Dr. Totta is certified by both the American Board of Physical Medicine and Rehabilitation and the American Board of Electrodiagnostic Medicine. He is the treasurer for the Maine Society of
Physical Medicine and Rehabilitation and a member of the American Medical Association, American Academy of Physical Medicine and Rehabilitation and the International Spinal Injection Society. During medical school, Dr. Totta trained with the U.S. National Rowing Team and was selected for the 1983 Pan American Games Team. His commitment to optimal physical function continues in his work within the OA Spine Center.
Our Maine Magazine Minute featured Dr. Bob Lynch who is a second generation Chiropractor who has been in practice in South Portland, Maine since 1976 when he joined his father in practice. His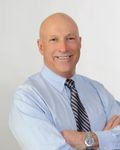 practice has been a full service Chiropractic office. He tries to live the philosophy of his profession which is the body has the innate wisdom to heal itself if given the opportunity. This being said, the structure can affect the function of the body. He stresses natural foods and nutrition as well as exercise. Dr. Lynch also stress other aspects of health as well. There is no one magic bullet to restore one's health. His job is to prevent the conditions that he treats.
Dr. Lynch has two other Chiropractors in my office seeing patients.
Bob has been involved in his community and profession. He has served as President of the local Chamber of Commerce and Chairman for 3 years of the foundation board of SMCC. He also has been President of the Maine Chiropractic Association and served on the Board of Governors to the American Chiropractic Association for 7 years.
Our "Give Back" segment highlights Chris Bicknell of Teen Center and Lighthouse at Preble Street Resource Center. Chris is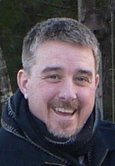 responsible for the daily operations of the Preble Street Teen Center and the Lighthouse Emergency Shelter for youth, including program development, staff hiring & training, collaborative agency relationship management and community education- outreach- relationships. He has helped to develop the Connect Team, an interagency team designed to work with 30 youth who have experienced co-occurring substance abuse, mental health issues and homelessness.
~~~~~
Join us next Sunday, February 26 at 11 am for the next Dr. Lisa Radio Hour &
Podcast
on
WLOB
radio Portland 1310 AM/streaming
online
. Our topic will be "Creature Comfort" and guests will include Dr. Doug Andrews of
Falmouth Vet Clinic
, Kristen Smith of
Planet Dog
and
John Locke
, Therapy Dog Owner.