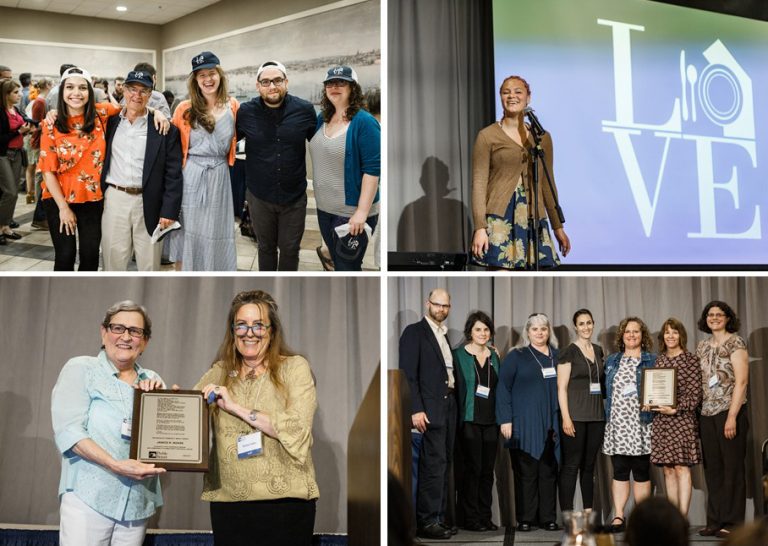 At the 44th Preble Street Annual Celebration we honored the past and present of the agency with stories of collaboration, compassion, dignity, and the love imparted the moment a client first walks through our doors.
We paid tribute to partners in our work: Hospice of Southern Maine (Community Partner of the Year Award), Janice R. Bosse (Joe Kreisler Community Impact Award), and Tyler Technologies (Leon Gorman Volunteer of the Year Award).
We enjoyed musical performances from youth receiving services at the Teen Center, and accompaniment by Ahmad Kafari, a music mentor sent weekly to the Teen Center by the Maine Academy of Modern Music who is also a volunteer from the community.
And we celebrated the compassionate, resilient, dedicated Preble Street staff and board members who work with unwavering commitment and love to empower people to move forward in opportunity and hope.
One thing is clear: Preble Street is love.
Thank you to all who joined us! Click here to see photos from the evening courtesy of Whitney J. Fox Photography.
HIGHLIGHTS FROM PAST ANNUAL CELEBTRATIONS