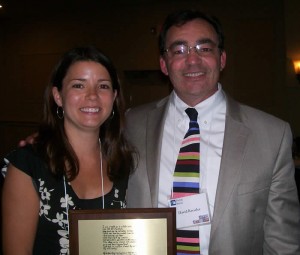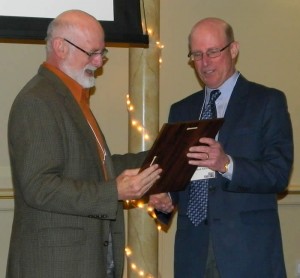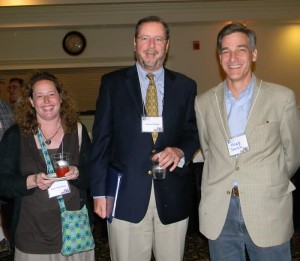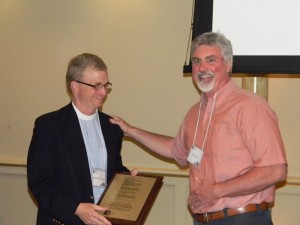 Preble Street Announces Community Awards
Portland Housing Authority was presented with the Community Partner Award and Jennie Soares, Resource Center Supervisor at Preble Street, was presented with the Joseph D. Kreisler Community Impact Award, by Preble Street at their recent annual meeting.
Other awards announced included the Volunteer of the Year Award presented to Bob Harradon of Yarmouth, a longtime volunteer at Preble Street Soup Kitchens, who was thanked for his tireless work and caring interaction with clients and other volunteers, that is the epitome of compassion, and for being a good steward and a wonderful human being.
In addition to the community service awards, Preble Street elected a new slate of officers.  They include Renee Schwalberg, Altarum Institute Practice Area Deputy for Policy, Planning, and Evaluation, president; Herb Janick, partner, Sidley Austin LLP, vice-president; Terry Sutton, senior vice president, business transformation, L.L. Bean, secretary; and Charlie Roscoe, retired Managing Partner, Berry, Dunn, McNeil & Parker, Certified Public Accountants, treasurer.
The Reverend Ben Shambaugh, dean, St. Luke's Cathedral, was recognized as Board Member of the Year for her leadership and commitment to Preble Street's mission, and Maurice "Cito" Selinger, partner, Curtis Thaxter was honored as he stepped down from a three-year tenure as board president.