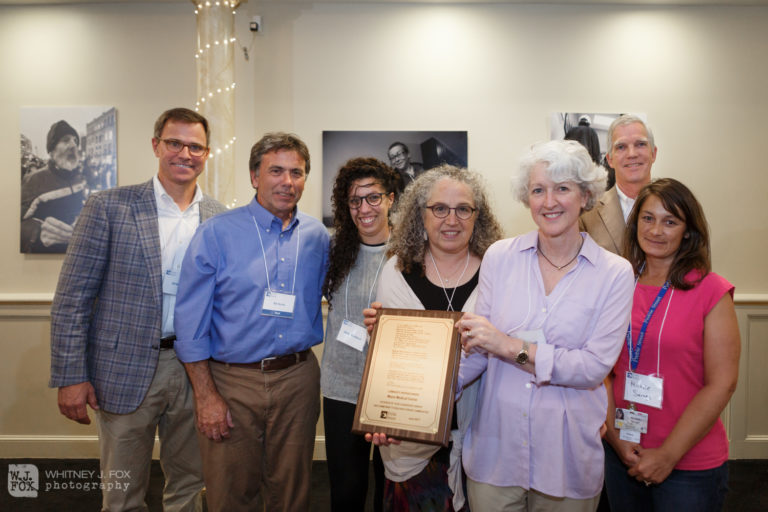 At the Preble Street 42nd Annual Meeting in June, Preble Street highlighted the work of its 14 programs working throughout Maine to meet immediate needs and create programs and public policies that solve the problems of homelessness, hunger, and poverty.
In addition to honoring the 268 staff and conducting the business of the Board of Directors, the Annual Meeting recognizes individuals, community partners, and volunteers who work hand-in-hand with the various programs of Preble Street, including thousands of volunteers and scores of fellow providers integral to the work of helping Maine people move forward.
The 2017 Community Partner Award was presented to Maine Medical Center in honor of its efforts to create the MMC-Preble Street Learning Collaborative, a program delivering unmet healthcare needs to homeless populations in Portland. In giving the award to Dr. Peter Bates, Preble Street executive director Mark Swann noted, "Preble Street was an expert in its work, just as Maine Medical Center was in its work. Together we knew we would learn from each other and come up with solutions to the challenges we were witnessing in this community. In the first five months we have served 163 patients, with close to 900 encounters." Among Maine Medical Center personnel on hand for the presentation were Dr. Peter Bates, Dr. Deb Rothenberg, Catherine Kruithoff, Malia Haddock, Michele Savage, and MMC board chairman Bill Burke.
Other awards included the Joseph D. Kreisler Community Impact Award, presented to Catherine Lorrello-Snow, PMHRN-BC. Catherine is a veteran mental health professional at Spurwink Portland Help Center, patient advocate, innovator, community leader, and partner of Preble Street for more than 25 years. A strong, committed, and driven human being who cares deeply about serving others, Catherine was honored for her work with Preble Street as the opioid crisis began to emerge in Portland. Bringing her team to train and equip our social work staff to safely administer nalaxone in response to opiate overdose, she led an effort that continues to save lives.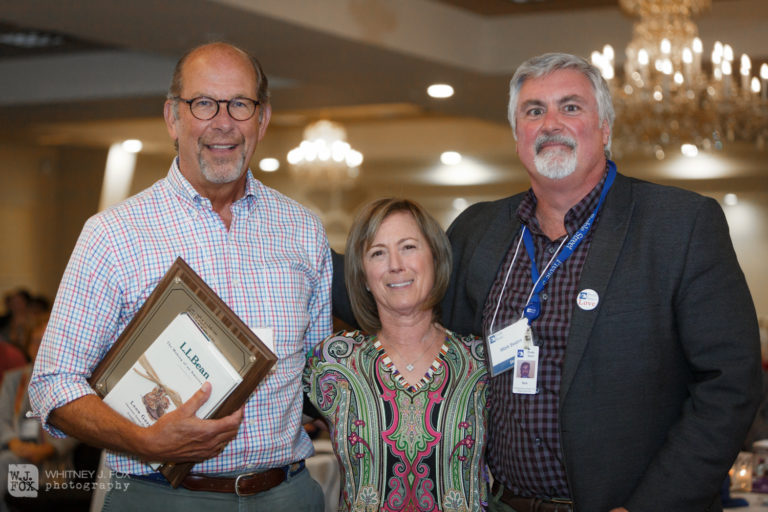 In addition to the community service awards, John Roberts was recognized as Board Member of the Year for his tremendous contributions to the agency in his first year of service.