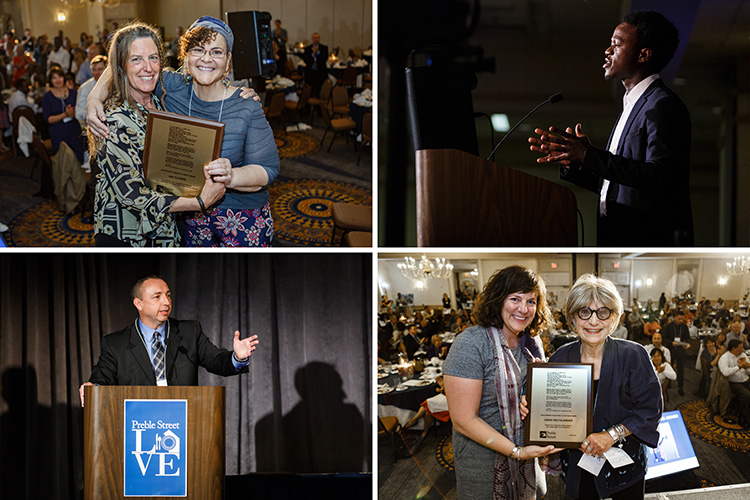 At the 43rd Preble Street Annual Celebration we shared stories of keeping plates full, doors open, and hope alive.
We honored friends and collaborators: Portland Maine Police Department (Community Partner of the Year Award); dee Clarke (Joe Kreisler Community Impact Award); Linda Holtslander (Leon Gorman Volunteer of the Year Award).
We delighted in a poetry performance from Allan Monga, a rising senior at Deering High School who has engaged with Preble Street Teen Services.
And we celebrated the compassionate, resilient, dedicated Preble Street staff and board members who work tirelessly to empower people as they overcome crises.
From Bayside to Bangor, with camera in hand we set out to provide a snapshot of how we move people forward into opportunity and hope. Watch below to hear from clients, staff, and advocates and see sides of Preble Street you may not know exist. And click here to see more photos from the evening!