Shelter is a human right.
The number of unsheltered people in Portland has surged. The chilling reality in our city is that homelessness is increasing while shelters are disappearing. At Preble Street, we see firsthand the devastating physical and mental toll of homelessness, and we're here to provide space and services for our neighbors in need. It is absolutely imperative that we address the shelter bed deficit. We can't continue to leave our neighbors out in the cold.
Preble Street will open a permanent, best practice 24/7 Wellness Shelter at the site of the Resource Center Day Shelter at 5 Portland Street for the equitable safety and wellbeing of everyone who calls this community home – a neighborhood where Preble Street has been based since its founding in 1975. Before COVID-19, there were 225 shelter beds for single adults in Bayside. Once the City of Portland Oxford Street Shelter completes its relocation to the Riverton neighborhood, the total number of shelter beds in Bayside for single adults will go from 225 to just 40 (Bayside is also home to the Preble Street Joe Kreisler Teen Shelter and City of Portland Family Shelter).
Like the highly successful shelter operated at the University of Southern Maine Sullivan Gym in summer 2020, each person will have their own bed and will work with a professional caseworker toward housing and other individual goals. Gone are the days of allowing our neighbors experiencing homelessness to sleep on mats on the floor spaced six inches apart. We cannot go back to the way things were.
SUPPORT FOR THE WELLNESS SHELTER
Supporters of the Preble Street Wellness Shelter include:
Maine Organizations
Avesta Housing
ACLU Maine
Black POWER (formerly Black Lives Matter)
Catholic Charities of Maine
Day One
Fork Food Labs
Full Plates Full Potential
Furniture Friends
Good Shepherd Food Bank
Grace Street Ministries
Greater Portland Health
Hopeful Links
Immigrant Legal Advocacy Project
Maine Equal Justice
Maine Immigrants' Rights Coalition
Maine Inside Out
Maine State Employees Union – Service Employees International Union
Mayo Street Arts
Presente! Maine
Project Feed
Sacred Heart Saint Dominic Food Pantry
Spurwink
United Way of Greater Portland
Maine State Legislators
House Majority Leader Matt Moonen, Maine House District 38
Representative Michael F. Brennan, Maine House District 36
Representative W. Edward Crockett, Maine House District 43
Representative Richard Farnsworth, Maine House District 37
Representative Erik C. Jorgensen, Maine House District 41
Senator Heather B. Sanborn, Maine Senate District 28
City of Portland Council Members
Tae Chong, District 3
Mark Dion, District 5
April Fournier, At-Large
Andrew Zarro, District 4
Tally of public comment emails submitted to City of Portland Planning Board (source)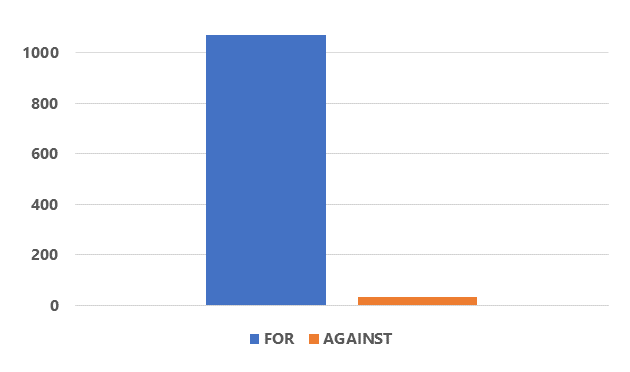 SULLIVAN WELLNESS SHELTER
In the Spring and Summer of 2020, we ran a 50-bed Wellness Shelter at the Sullivan gym at USM. Guests didn't have to line up for entry at night or leave in the morning. They didn't have to carry their belongings from place to place as they lined up for meals and other services throughout the city. Staffed by Preble Street social work professionals with services and meals onsite, this program offered an opportunity for healing, and a chance for individuals to work toward their goals of housing, healthcare, and employment. It worked. It was astonishing how much the Wellness Shelter did for the morale and health of guests.
"So many good things are finally starting for me. I'm getting more self-esteem and confidence." — Charlie, SWS Guest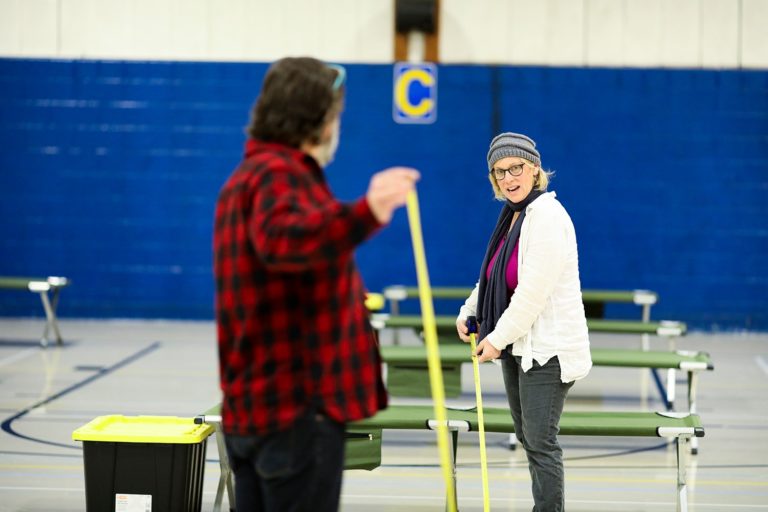 Charlie
Charlie arrived at the Sullivan Wellness Shelter (SWS) the day it opened. He'd spent the last year living in a tent in the woods. At the SWS he had his own bed and safe place to leave his belongings. He didn't have to walk across town to line up for a shower, clean bathroom, or meals — everything was available in the space he was now staying. He immediately connected with his caseworker and began to get his life back on track.
"While staying here I've gotten a lot of things done that I've wanted to do," he shared at the time. "I started working again — that gives me so much more flexibility, finally being able to put money aside to get myself into a home and help with other necessities. I got my MaineCare reactivated. I started going to therapy every week. I got back on medication for my mental health through Greater Portland Health that staff connected me to. So many good things are finally starting for me. I'm getting more self-esteem and more confidence."
Staff at the SWS were a big support for Charlie. They talked with him about his future and options, helped him establish connections to other agencies that could help him meet his goals, and talked him through the process of reactivating several of his benefits that had fallen through when he was living outside.
"The staff here has been a tremendous help… and so has having this place to stay. I'm not having to worry and focus on survival from one minute to the next… I don't have to carry my bags with me everywhere I go. I'm getting reestablished and feeling like I am a contributing member to society, again."