Our hearts are full — and the goal has been reached!
Preble Street is excited to share that The Campaign for Preble Street has raised more than $14 million from 650 donors to fund six initiatives that will meet critical needs and empower people and communities.
Preble Street received critical support for The Campaign through Leadership gifts from Unum,  L.L.Bean,  and Sara Gideon, as well as The Leon & Lisa Gorman Fund, Hawk Rock Foundation, Deborah Hart and Bill Goodykoontz, Morton-Kelly Charitable Trust, and the Sam L. Cohen Foundation.
During the Campaign's quiet phase in 2019, the entire Preble Street board contributed generous gifts setting the stage for participation from a wide variety of individual, corporate, and foundation donors. Preble Street volunteers and longtime supporters also contributed several extraordinary gifts anonymously.
Thank you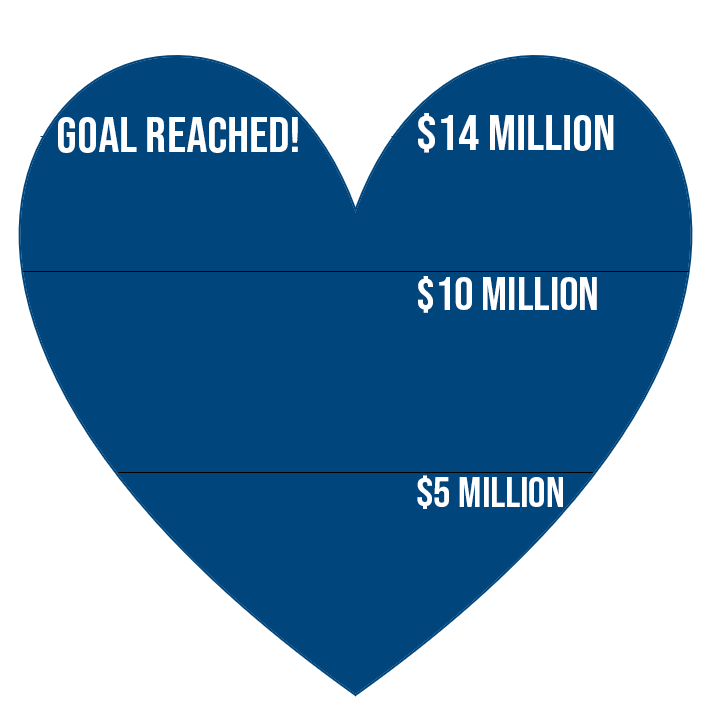 We are proud to partner with Preble Street as they continue to provide critical support to those who need it most in the state of Maine.
I am beyond proud of the intensely human work that Preble Street does so well. To be in a community that understands Preble Street's impact is most gratifying.
For generations, our family and employees have supported the critical mission of Preble Street through volunteerism and financial contributions. We believe in a stakeholder philosophy and count Preble Street among our stakeholders for the work they do to improve and empower our community. It is our honor to have put the campaign across the finish line.
Our community stepped up to help Preble Street carry forward its mission, which is more essential today than ever before. It has been a huge honor to be a part of the effort.
Thanks to everyone who contributed to this Campaign, Preble Street will be able to continue to provide opportunity and hope. This is an incredible investment in our mission.
A fund to support emergency services in the face of increasing demand.

A Wellness Shelter to provide services to people experiencing homelessness and complex health/behavioral issues.

A Healing Center to support survivors of human trafficking.

Consolidation of services for homeless and runaway youth.

Expanded women's shelter capacity.

Investment in high impact advocacy work to advance public policy.
With the opening of the Preble Street Healing Center for survivors of human trafficking in  summer 2021, we have already achieved one of our six Campaign goals! Thank you for your support.
What defines the Preble Street mission, above all, is removing the barriers people face when trying to access services in their fight against poverty.

We constantly review our services as community needs change in order to most efficiently empower the people and communities we serve.
COVID-19 created historic barriers for our vulnerable neighbors, and the response of Preble Street demonstrated the strength of the agency to adapt to changes and ensure our services remain strong and effective.
Throughout public health crises and beyond, Preble Street continues to build capacity, develop new responses, and evolve to meet unique challenges — no matter what.
Over the last year, in response to COVID-19 Preble Street launched new programs to:
provide social work services and meals to people who are unhoused
help individuals and families experiencing homelessness return to housing quickly
provide space for people who are unsheltered to distance and stay safe
provide isolated space for people who test positive for the virus
Recognizing that shelters play a critically important role in public health, we received unanimous approval from the Portland Planning Board to open a new permanent Wellness Shelter. At the same time, we provided 1 million emergency meals, and we housed and provided shelter to veterans and their families throughout the state. All 15 Preble Street programs remained at full capacity to provide opportunity and hope to Mainers experiencing poverty; and to acknowledge the vital work of direct service staff, the agency provided time and a half gratitude pay, retaining a full workforce.
The barriers faced by the people we serve are numerous and complex — and often unpredictable. Gaps still remain in addressing surges in demand for our core emergency services; in dealing with the horrific realities of human trafficking; in providing an integrated system of care and safety for vulnerable teens; in meeting the complex needs of women experiencing homelessness; and in effecting systemic public policy changes.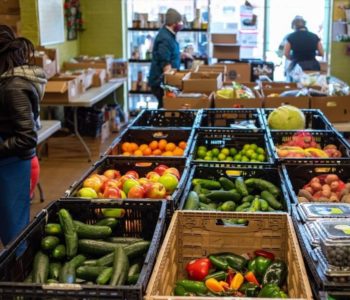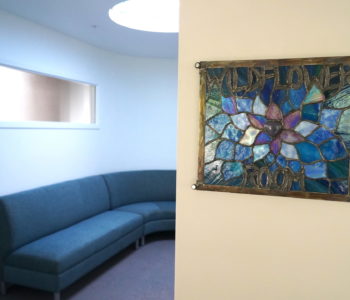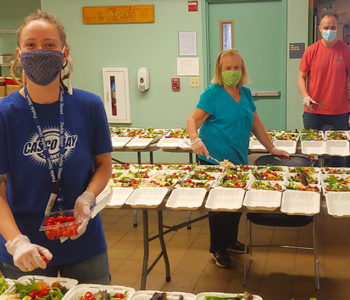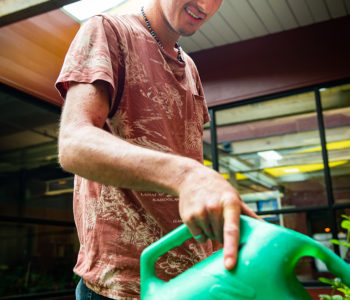 The Campaign for Preble Street presented by Executive Director Mark Swann and Campaign Co-Chairs Elaine Rosen and Yemaya St. Clair. (run time: 27 minutes)