On a beautiful, sunny day in May, Erin talks about her home with a bright smile on her face. "It's so comforting to know you're home. It's your home. It's just a sense of security you don't have when you're in the shelter."
Five years ago, Erin and her partner, Jackson, lost their housing and began living outside and occasionally in shelters. By February 2022, they were living in a tent in Portland, Maine, doing their best to survive the harsh winter. Any money they were able to make went right to buying water, food, and other necessities. Realizing they needed support to escape their current situation, Erin took the initiative to reach out for help. She had heard about the Preble Street Outreach Collaborative (SOC) from others and gave them a call.
"We met with Peggy and Bob (SOC caseworkers) and they started by helping us with anything we needed while we were camping, if we needed anything to be warmer, or if we needed food."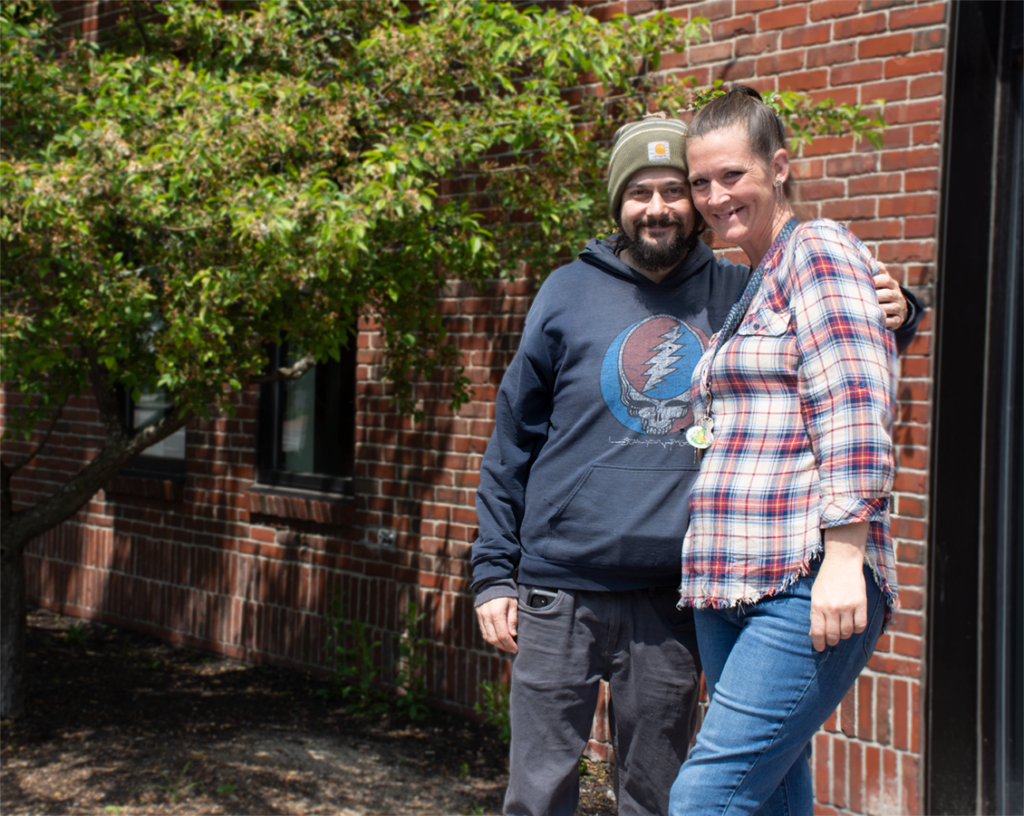 Determined to move out of homelessness, Erin accepted her SOC caseworker's support in signing up for a housing voucher, SNAP (Supplemental Nutrition Assistance Program), and other opportunities. When a room opened up at the hotel shelter at the Comfort Inn last year, the SOC reached out to Erin and Jackson, who were glad for the chance to have a safe place to stay indoors.
"It was really nice to have a room to be in and be warm and have your own bathroom and shower. That was so much better than sleeping in the tent outside," Erin shared. By this time, Jackson had found work and the pair were able to afford food more easily.
But while the hotel was an improvement over living unsheltered, it was still not home. And there was persistent uncertainty about if and when the City of South Portland would shut down the hotel shelter, which happened on April 30, 2023.
"It was a constant worry, and always on my mind. I had a lot of anxiety there. There was always something looming over your head, threatening that you could be put out at any point in time."
Despite the stress, Erin and Jackson used the resources available to them, working with Preble Street Community Case Management staff at the Comfort Inn to figure out what their next steps would be. Eventually, they were connected to the Preble Street Rapid Re-Housing Program, and their new caseworker, Amy. Four months later, in February of 2023, they moved into their new home in Westbrook.
"My days have gotten a lot more to normal. Just cleaning up the house and making it feel more homey. I am so happy that we have a kitchen. I can cook again and Jackson cooks as well, so it's great to have homemade meals again that we like and we're used to."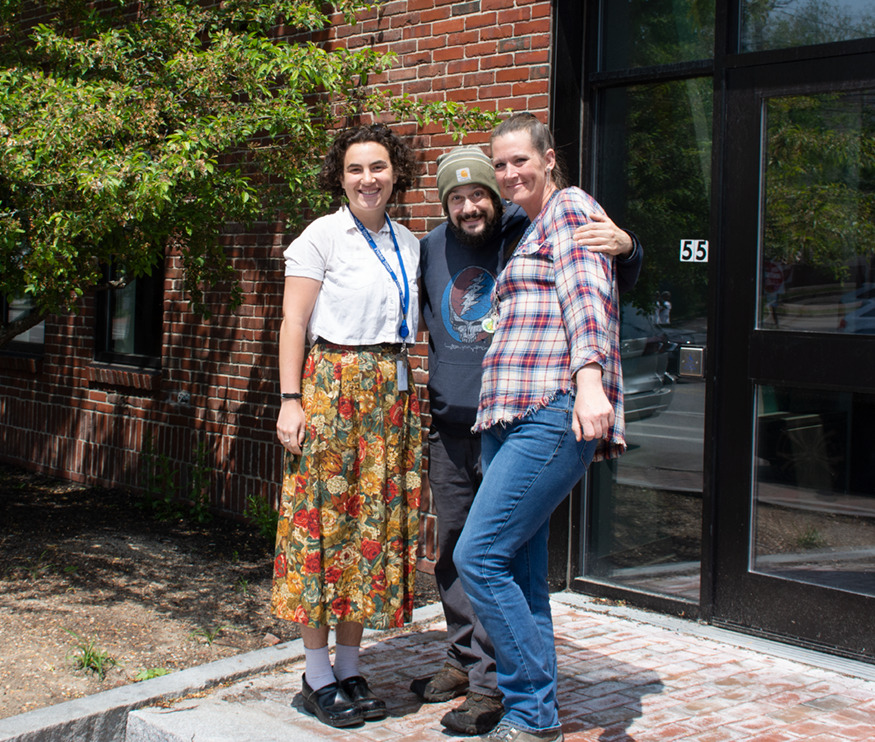 In the current housing climate, it is far from easy to move from living on the streets back into an affordable home. The system is difficult to navigate. It takes a lot of determination, hard work, and often support, for people to move through the many barriers and reclaim their lives. At Preble Street, clients work in partnership with their caseworkers – often across programs – to meet their goals of shelter, employment, or housing.
Now that she's settling into her new home. What's next for Erin?
"My goal once the apartment is more ready is to have my kids come up and visit me and stay over. And I have plans to volunteer and do homeless outreach. I want to mentor and help others and inspire others because I didn't think getting a home would happen for me. But it happened! I want others to know it can happen for them, too."